Tool Crib Management is a system for managing the inflow and outflow of tools. In other words, tool crib management is about knowing exactly what tools you have, where they're going, and where they've been!
Streamlined tool crib management procedures are important for saving costs and optimizing operations in many workplaces – fire stations, manufacturing warehouses, schools, repair shops, construction sites, farms, and more.
Remote inventory and other benefits
A poorly planned or the absence of a tool crib management system can cause several challenges:
No knowledge of tool location
Lack of insight into everyday tasks
Excess working hours spent looking for missing tools
Lack of accurate records on tools
Ineffective inventory management
The straightforward advantage of the tool crib management is remote monitoring of tool inventory: control inventory levels and keep track of inventory usage. Some other clear benefits are:
Real-time tool data: gathering data and information on tools 24/7 to determine which tools are being utilized and where they are located.
Elevated productivity: free up the time and personnel once used to find and locate tools, so employees can concentrate on their work.
Administrative error mitigation: maintain compliance and organize in the workplace by storing only authorized tools.
Reduced costs: lower maintenance and operational costs, by optimizing the flow of supplies and materials to employees.
Knowing where the tools are at any given time, monitoring their use, and verifying their return becomes complicated when there's a combination of owned and leased tools, various job sites, and multiple employees.
Bluetooth Low Energy for Tool Crib Management
Implementing an efficient and reliable tool crib management solution enables complete oversight of tools.
Digital Matter offers integrated Bluetooth Low Energy solution that requires pairing a Bluetooth Gateway with Bluetooth Tags to capture vital location data. This is an affordable alternative for tool crib management, as you are choosing a low-cost device that can be mounted to every tool or piece of equipment you have.
The Remora2 serves as a Bluetooth gateway, featuring GPS and Bluetooth 5.0 to provide GPS location and detection of nearby Bluetooth signals. These devices can be placed in the tool crib and spread out across assets on the worksite.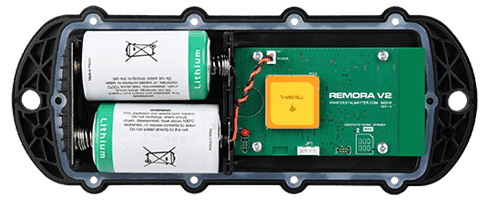 An industrial Bluetooth tag variant is the Guppy Bluetooth Tag, which can be mounted on high-value tools, smaller equipment, or any non-powered mid-size assets where there is no commercial sense for a larger (and more expensive) unit.
For smaller applications or where a particular form factor is required, the Guppy Tag may not be suitable. However, Digital Matter Bluetooth gateways can easily integrate with almost all 3rd party Bluetooth tags for particular use cases.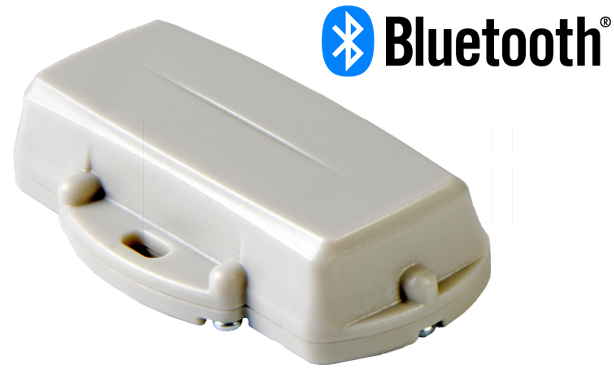 The Guppy Bluetooth Tag is packed with features, making it the leading device for tool crib management:
Up to 5 years of battery life, so will not need constant replacement
Bluetooth 5.0 for sending asset data to Gateways
Powered by 2 x AAA off-the-shelf, user-replaceable batteries
Weatherproof and ultra-rugged IP67 housing
As the tools move around the worksite and in and out of tool cribs, the Guppy tag will beacon and send signals every two seconds to the nearest Bluetooth Gateway within range. The Gateway then sends a list to the tracking platform.
Navixy platform currently supports a continuously expanding list of more than 1150 GPS devices from numerous world manufacturers. Indeed, devices by Digital Matter are within this list.
Bluetooth Tag vs. GPS Tag
It is possible to utilize various tags for crib management purposes, enabling various connectivity options, such as Bluetooth, GPS or WiFi. Digital Matter offers a range of tags with flexible options for tool crib management, so one can find a solution that works for a particular case.
Bluetooth Tag (e.g. Guppy BLE Tag)
Pros
Lower platform cost
Lower device cost
Use any tag that fits – not as easy for tracking devices
Cons
If the asset is out of range from the gateway, you won't have visibility (not ideal for theft recovery)
No SIM card up front or recurring costs
GPS Tag (e.g. Yabby)
Pros
Always know where your asset is, so long as you are within cellular coverage which can be close to guaranteed for most applications
Additional features – movement alerts, trip history, high g-force events, recovery mode, and more
Cons
Generally, higher platform cost
Higher device cost
Recurring SIM cost and upfront SIM cost, added hassle of installing SIMs and managing SIM
The choice of actual tag will depend on various factors: the size of the client's premises, the budget and the tools used. Such a comprehensive solution will be indispensable for industrial enterprises and manufacturing companies of different sizes.
Feel free to join us on Facebook, Linkedin, and our community portal to stay updated on recent news and progress around telematics.