Teltonika presented two series of GPS trackers of new generation: FMA and FMB.
The FMA series devices have a new GNSS module (includes internal high gain GNSS and GSM antennas) with a higher sensitivity (-165 dBM), fast cold start (< 35s) and almost instant hot start thus providing more precision and a better tracking quality. With additional Teltonika vehicle CAN adapter you will be able to acquire CAN data from more than 1800 models of vehicles with both FMA110 and FMA120. The difference between these two models is that FMA120 has a built-in backup battery.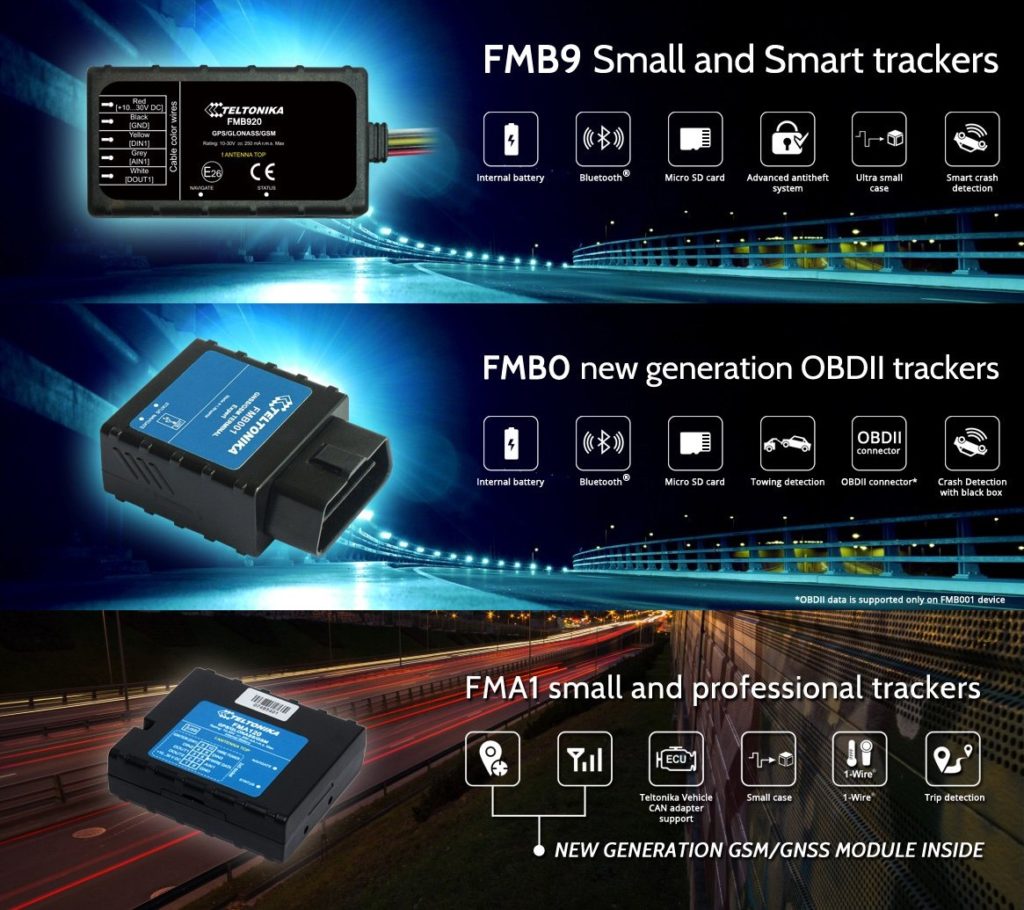 The main advantages of the FMB series are:
An integrated Bluetooth transceiver that allows you to make calls to your employee via headset and to impede receiving unauthorized calls. You can be sure that your employee is always safe and uses hands free headset.
Advanced antitheft system prevents your vehicle from theft with advanced antitheft functionality (combining Auto Geofencing with new Towing detection functionality).
Another interesting feature of the series is micro SD card (up to 32 GB) that protects you from losing any data due to bad GSM signal.
Small size. Devices of the series are really compact.
Talking about advantages of each model we can point out that FMB900 has internal High Gain GNSS and GSM antennas while FMB920 has an integrated backup battery. The FMB series also has OBDII trackers – FMB001 and FMB010 that are plug-and-play type – both have an internal backup battery, Bluetooth connectivity and smart crash detection.