Teltonika is glad to introduce new members of the PROFESSIONAL trackers family – FMC640 and FMM640. Following the success of FMC1XY and FMM1XY devices, the portfolio has been extended with new LTE CAT1 and CAT-M1 devices.
FMC640 and FMM640 are based on Teltonika's most powerful tracker FMB640. It means that these trackers have all leading features like older model.
FMC640 tracker is equipped with 4G (LTE Cat 1) module, it is a well-known fact that the future of cellular networks belongs to 4G and 5G. In some countries 2G or 3G networks soon will not be supported or already are not supported because of investments to fast growing 4G and 5G networks. That's why FMC family trackers ensures network connectivity for many years to come.
A similar situation is with LTE Cat-M1 technology. FMM640 is equipped with CAT-M1 module. Cat-M is the fastest growing network in the world. Worldwide mobile operators predict that Cat-M1 technology will be the one that will change 2G network. Countries like the USA, Canada, Brazil, Mexico, Spain, France, Germany and Australia already released or are working on Cat-M1 connectivity.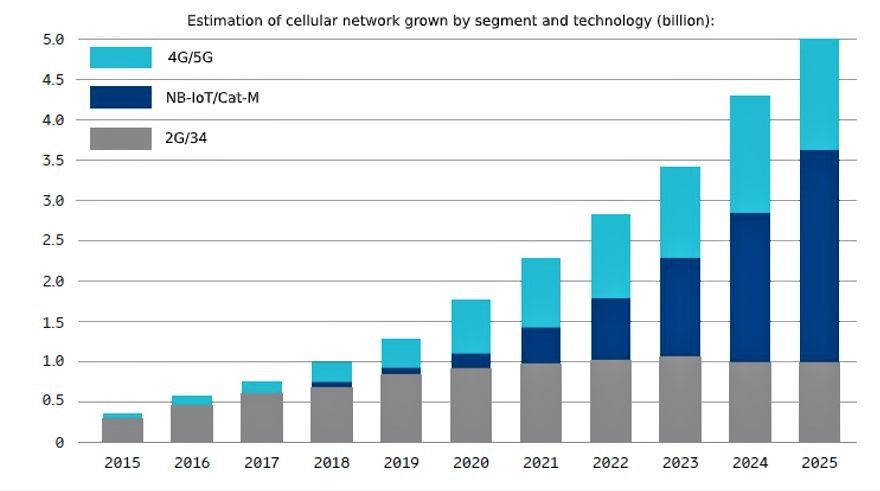 Moreover, both FMC640 and FMM640 trackers support 2G network fallback to ensure continuous connection where LTE Cat 1 or LTE Cat-M1 networks are not available yet.
FMC640 also supports fallback to 3G network, so this model is perfectly suitable for countries where 3G is already in use instead of 2G.
Key features:
FMC640/FMM640 devices are based on FMB640 platform with the same dimensions, features and accessories.
Global module version allows FMM640 series to work all around the world. FMC640 modifications with different modules versions also ensure connection in certain regions.
Network fallback functionality – FMC640 supports fallback to 2G/3G and FMM640 to 2G.
Global trends clearly show that 4G networks will grow rapidly in near future. The goal with both 4G devices is to provide clients with stability and continuous technology support of all networks because it is extremely important for daily telematics business.