Queclink GV300 series is just the right tracking device one would want to build an advanced fleet management system with. It's a truly superstar product, one of the most classic vehicle tracking devices on which Queclink built its fame. Over 2 million units of GV300 have been shipped to customers across the world up to 2019.
The series consists of two models – GV300 (2G) and GV300W (2G/3G). With multiple interfaces, Queclink GV300 series offers support for a wide range of external peripherals and I/O options. It has one RS232 serial port, two-way audio interface, and one smart input.
Besides fleet management, it is also recommended for transportation monitoring and cold chain logistics. It supports fuel level monitoring and temperature sensors, as well as iButton, buzzer, RFID reader, RS232 camera, CAN100 for decoding information from CAN bus and J1708, etc.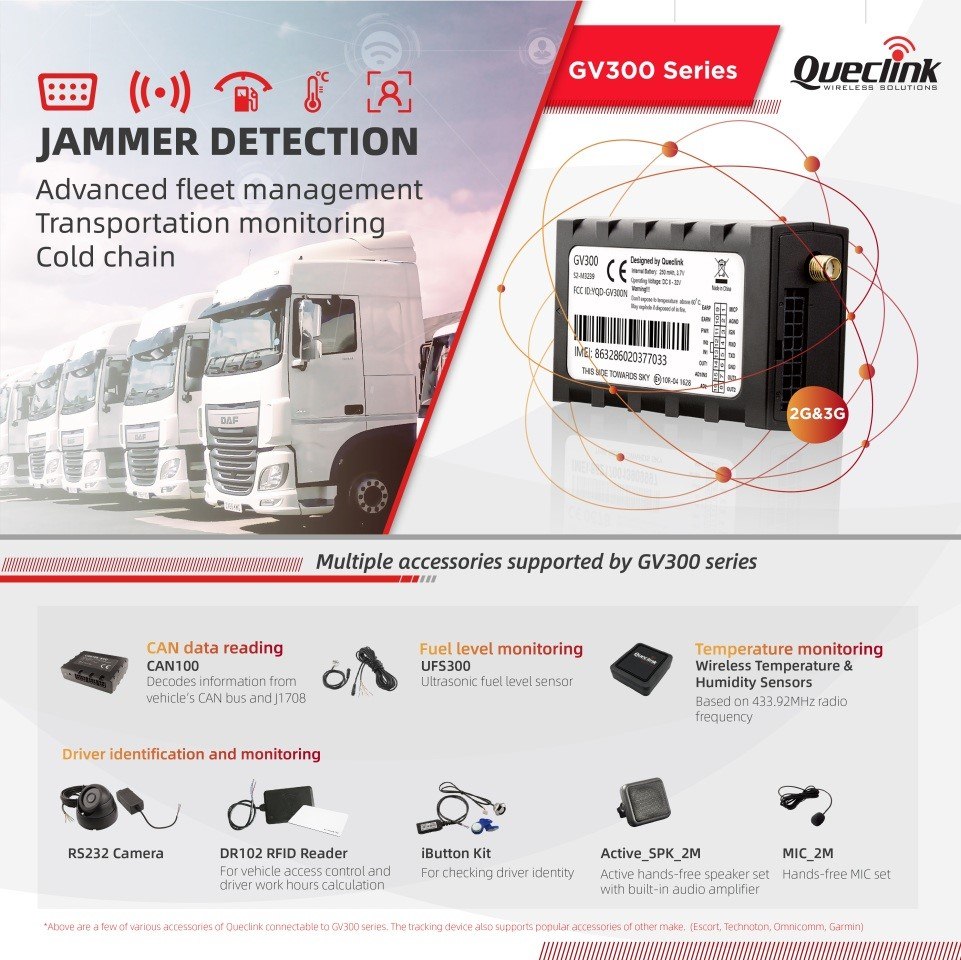 Main features:
Multiple interfaces including RS232, two-way audio, and one smart input
Driving behavior monitoring
Crash detection
Geo-fences
Tow alarm
Supports fuel level monitoring sensor
Supports temperature sensor
Driver ID identification
Interested in 4G device? Meet its 4G version GV350MG which has 1-wire interface, two RS232 serial ports, and J1939 Bus Port.
More information:
GV300 series (http://www.queclink.com/GV300Series)
GV350 LTE series (http://www.queclink.com/GV350LTESeries)