This time the Mapbox crew revealed some new changes to its Studio's look. As the company claims, the improvements were made based on a series of interviews and surveys conducted. Basically, there are only a few minor changes mostly aimed at speeding and streamlining the Studio workflow:
Updated colour palette: blue is now the primary action colour for the common things you can do; the main pages like home, data sets etc. also colored blue;
New See your access tokens button;
Optimized styles tab: with no Edit button it is possible to directly edit the chosen style, added thumbnails for quicker tweaking, now the Publish your style button is moved to the upper right hand side;
Possibility to download, duplicate, replace or grab the URL staying at the same page;
Removed classic page: classic styles and projects now can't be edited in Mapbox Studio. The content can be found at Mapbox.com/studio/classic.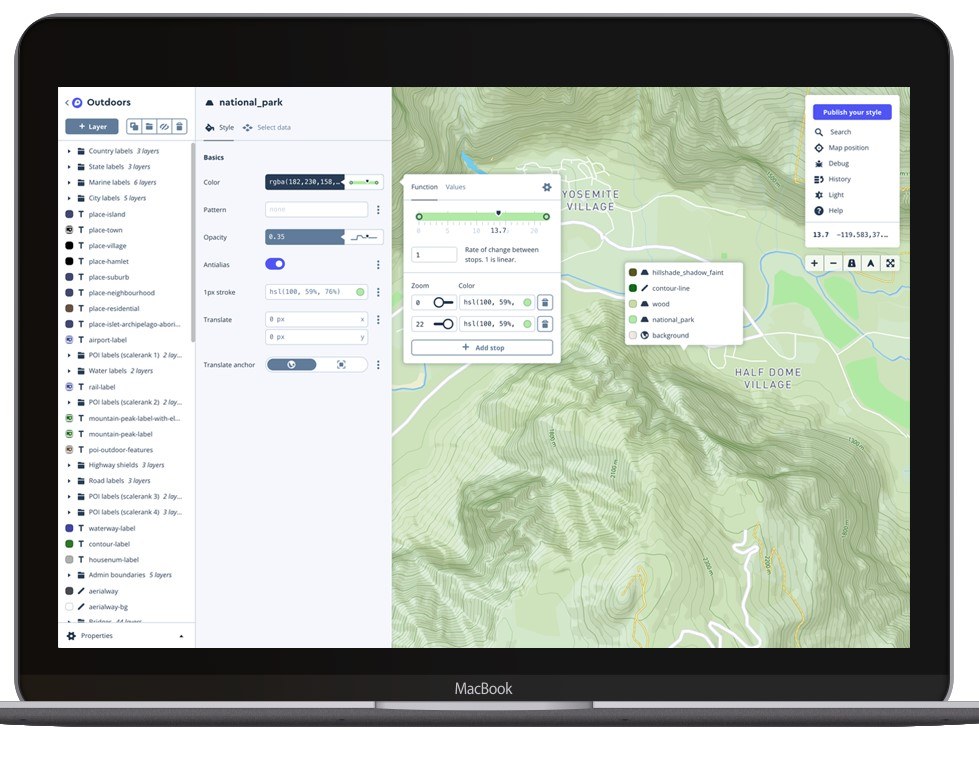 Mapbox team is one of those companies that continues to constantly please its followers with new upgrades. Just quite recently it has announcedadditions to its Navigation SDK .  For the upcoming months the provider prepared some "exciting updates". Amy Lee, a Mapbox's designer, said the biggest Studio's changes are under the hood but she promised the close release. Well, we look forward for the new update!