Digital Matter has recently introduced Yabby Edge—a battery-powered GPS tracking device using the latest IoT location technology. Its battery life lasts up to 12 years with GNSS and WiFi connectivity onboard and automatic logging—even for the shortest of tracks.
Extended battery life: up to 12 years
The Yabby Edge enables advanced Cloud-based location calculations, significantly reducing power consumption and extending battery life for up to 12 years. It also features GNSS and Wi-Fi scanning for seamless indoor-to-outdoor asset tracking and management.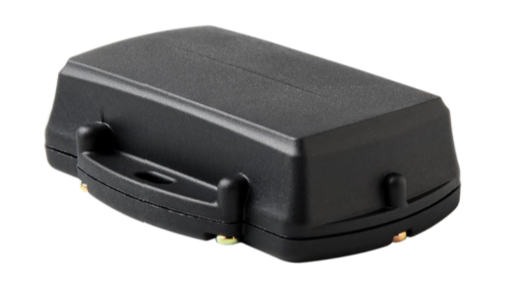 Jostle mode tracking for automatic trip logging
Yabby devices feature Jostle Mode Tracking when accelerometer activity is used to effectively detect the start and end of a trip. When accelerometer activity is detected, it wakes the GPS tracker and enters a trip while conserving its battery life. The trip continues for as long as the accelerometer is engaged even if the GPS location stands still. If the accelerometer hasn't moved for a while (timeout configurable) – the trip will end.
Key features
Exact location: pin asset movements even within a yard.
Fast alerts: since the device detects the slightest motions, empower a GPS tracking platform to generate alerts faster.
Impact detection: configure impact-detection alerts when g-forces are exceeded by a user-defined threshold.
Run hours calculation: capture run hours of stationary equipment, e.g. pumps and generators, through vibration detection.
Extended battery life: sleep mode and user-replaceable off-the-shelf AAA Alkaline or Lithium batteries conserve battery life and optimize data usage.
Yabby Edge housing options
The new device by Digital Matter is available in three form factors:
Yabby Rugged: toughest Yabby Housing, Ultra-Rugged IP67 rated with multiple installation options. Suitable for most use cases.
Yabby Collar: designed for comfortably securing the device to animals and livestock. IP67 rated.
Yabby Snap: smallest and most affordable Yabby Housing. Snaps together without the use of screws. Not waterproof.

Independently of the form factor, all the devices are easy-to-install and enable multiple installation options, including screws, bolts, cable ties, rivets, etc.
Availability
The Yabby Edge will be available in 868MHz and 902-928MHz frequencies of the LoRaWAN protocol in April 2021. Yabby Edge Cellular stock is expected around May 2021.
Feel free to join us on Facebook, Linkedin, and our community portal to stay updated on recent news from Digital Matter and other GPS hardware manufacturers.