U-blox has recently added an ultra small GNSS module to the ZOE-M8 family. The new product is ideal for small battery powered portable or wearable devices as it combines an exceptional GNSS performance, low power and small size. The ZOE-M8B can be applied in health monitors that control heart rate, ambient condition and calories burned or everyday accessories, e.g. a GPS-enabled smartwatch developed by Laipac Technology Inc.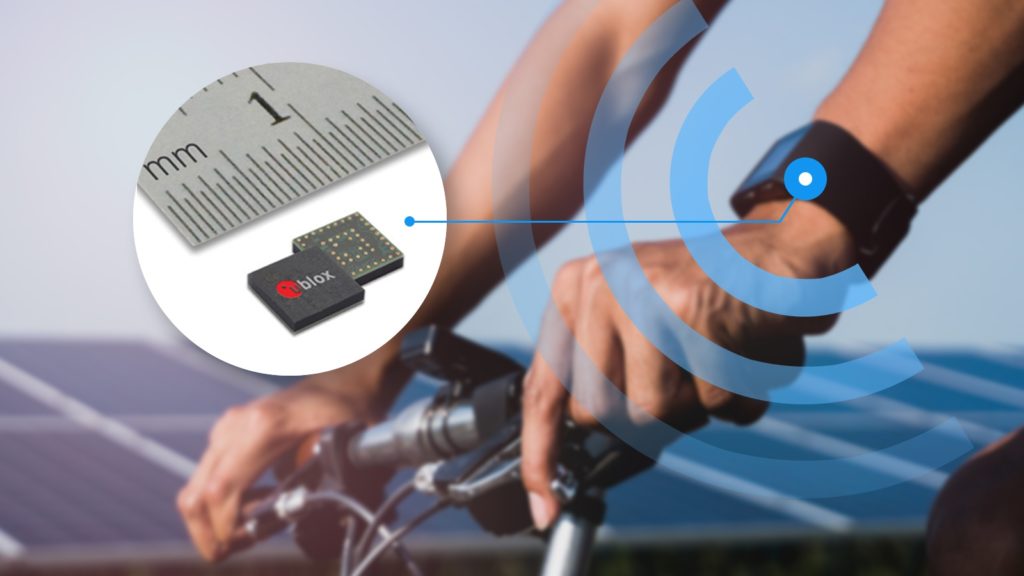 The new SiP is designed for ultra-low-power applications for which such parameters as size and power are of prior importance. Its ultra-small size makes it possible for the module to be easily integrated in manufacturing thanks to the advanced S-LGA (Soldered Land Grid Array) packaging technology, which ensures a more durable soldering processes compared to a normal LGA (Land Grid Array) package.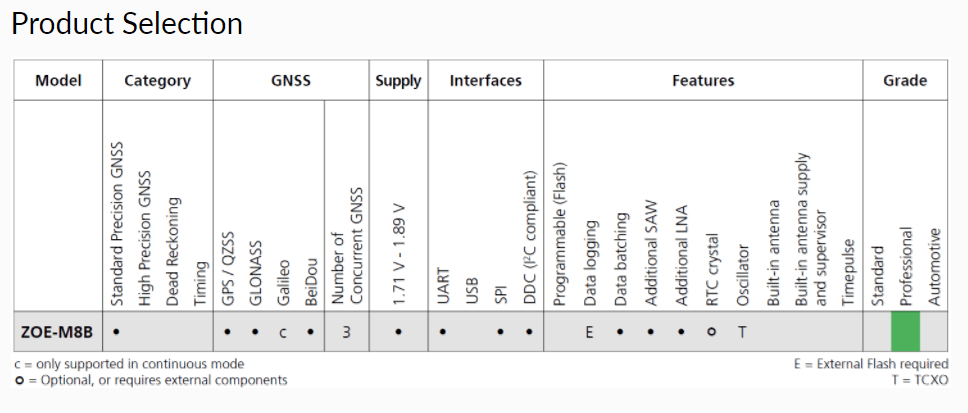 The ZOE-M8B can receive data from both GPS and GLONASS satellites and goes on with the Super-E low power mode of operation which provides a unique balance of power and performance helping to maintain a position accuracy. When it comes to wearables, we deal with constantly moving objects and here the E-mode enables to reach the maximum accuracy without sucking all the battery power. As the manufacturer claims, in its Super-Efficient (Super-E) mode, the module consumes 12 mW, in a package that measures 4.5 x 4.5 x 1.0 mm. From the figure above you can get more information on the product characteristics.
U-blox specializes in wireless semiconductors and modules for consumer, automotive and industrial markets. Not to mention the company's solid experience in modules creating, the new ZOE-M8B characteristics distinguish it from the previous M8 generation and make it worth looking at.
Have you tried U-blox products? Share your experience with us, leave your comment below.