Meitrack P99G presented on Cebit-17 isn't just an update of the well-known MT90 personal GPS tracker. It's by far more interesting device: it enables WiFi for indoor location.
Although we live in the era when personal trackers lose in popularity and give the way to smartphone tracking apps like Loccate, there are still many applications for such gadgets. From alzheimer patients care to lone worker risk assessment there is no more suitable device than a personal tracker. And that is where new PG99G from Meitrack gives its best shot.
Its IP66 waterproof casing with rubber edge trim looks good and feels solid. In the front there are three orange buttons to send alarm signal and control over voice communication. On the back panel you can find just a magnet connector that allows to recharge the 2000 mAh battery. Surprisingly P99G can be charged with wireless charger (optional accessory) as well as with classic micro USB cable. The device isn't small: 109 x 59 x 22 mm (4.29 x 2.32 x 0.87 inches) and weighs 106 grams (3.7 oz).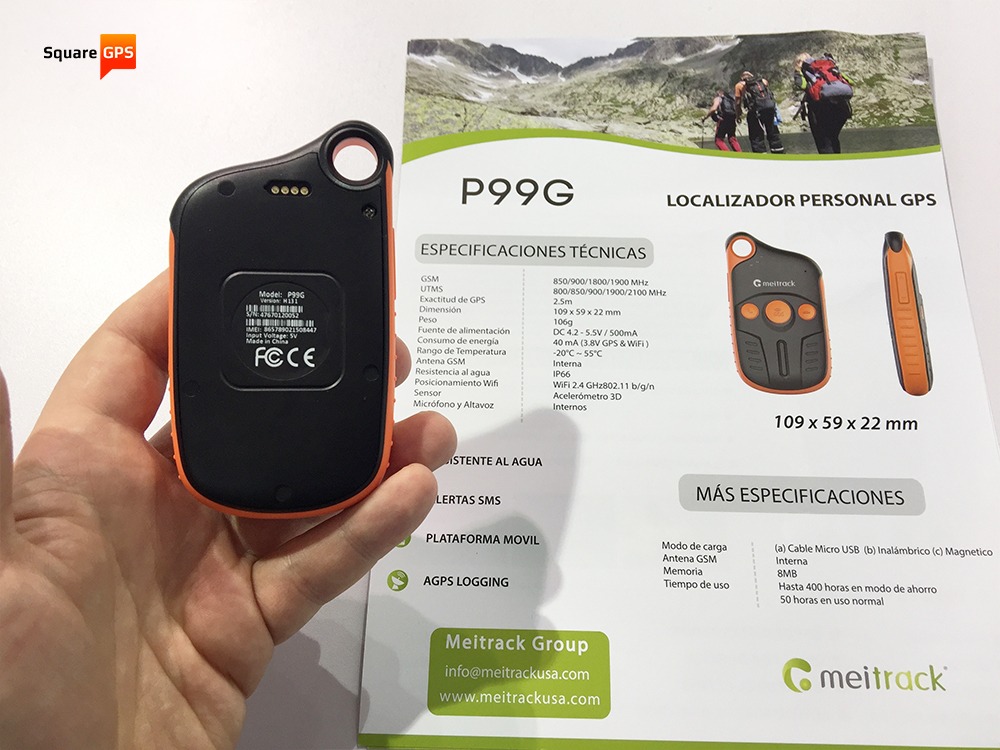 Embedded WiFi module (2.4 GHz 802.11 b/g/n) allows to leverage indoor navigation. For outdoor positioning GPS/GLONASS and GSM/WCDMA signals are available. It is remarkable that enabling WiFi almost does not affect the battery usage: in continuous tracking mode it works for about 12 hours, in interval tracking mode (10 minutes) it extends up to 45 hours.
Find out more about devices from Meitrack in the catalogue.