On Gitex 2016 expo GoSafe showcases G1SL – the next generation of asset GPS trackers. Compared to previous version it is has smaller size, easier to recharge and magnet mounting became optional.
GoSafe G1SL is a very compact device with waterproof IP67 casing, made of high quality plastic. If you need a magnet mounting, it can be attached to the bottom side. Also there is an IR proximity sensor to alert user about in case of detaching tracker from the asset.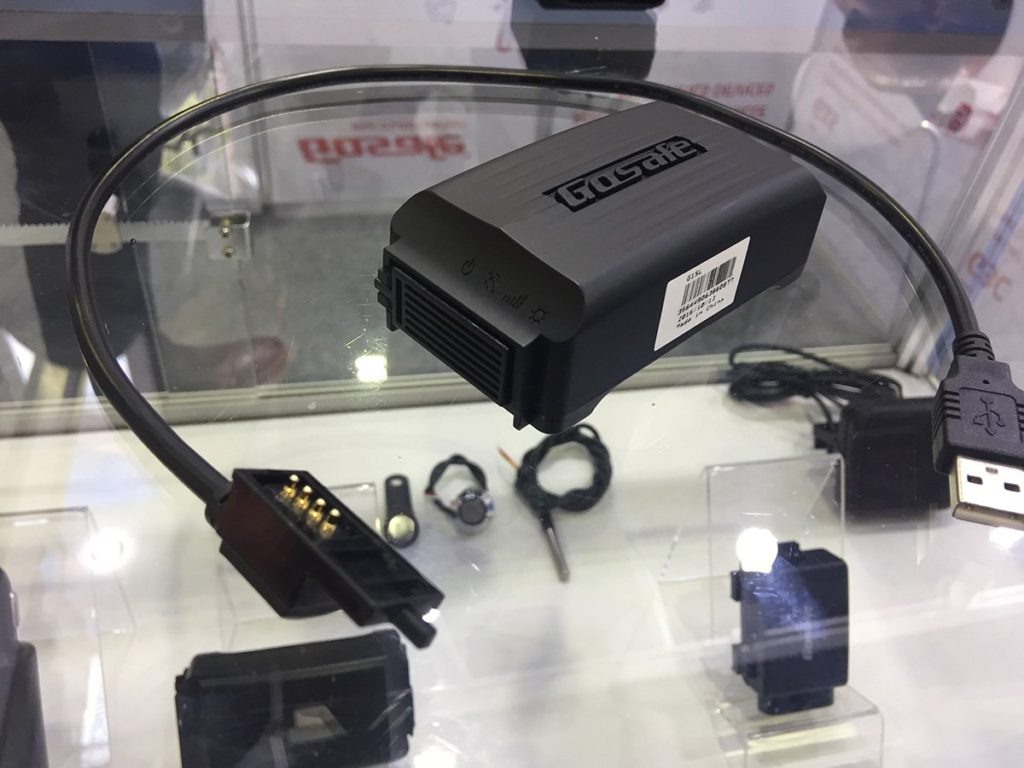 Revised version of G1SL features rechargeable 4000 mAh battery. The charging itself is quite easy: there is no need to disassemble the waterproof casing. Instead you connect a cable from the kit to the special 4-pin connector on its side. There is also another version of G1S with four replaceable CR123 batteries with total capacity of 6000 mAh.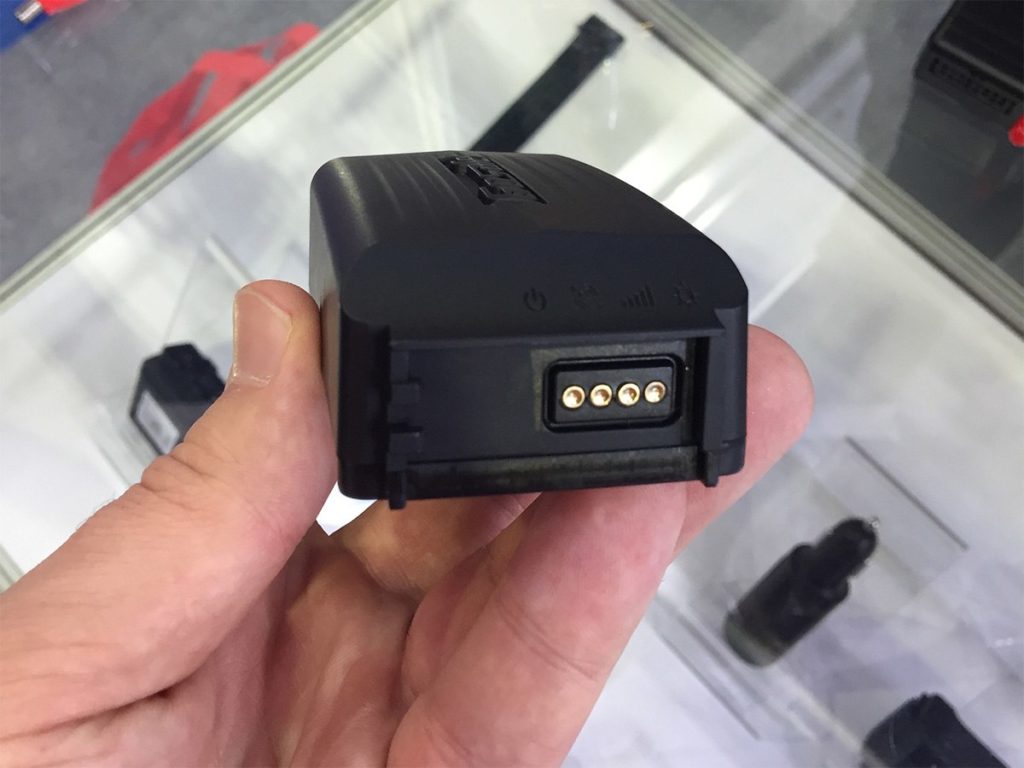 Besides the G1SL, booth visitors were mostly attracted with G797 and G3C models. GoSafe G797 is an OBDII tracker with J1939 protocol support and ability to read DTC codes. The popularity of entry level vehicle tracker G3C is well explained by its attractive price.
"Our sales have been growing extensively all around the world. Particularly, in the USA, where our company has a headquarter, but we also open branch offices in promising regions, such as Middle East." – said Imran Khan, GoSafe Sales Director.
To meet the needs of customers in North America, Australia and Asia where 2G networks are being shut down, the company offers 3G-ready devices.
All GoSafe devices support Assisted GPS and have the same proprietary communication protocol, thus making possible to connect them to major GPS tracking software platforms with ease.