To meet the growing needs of customers in Oceania and North America a well-known taiwanese manufacturer ATrack offers GPS tracking devices with LTE / HSPA / GPRS support.
Both 4G-enabled devices showcased by ATrack on Gitex 2016 are designed for fleet management. ATrack AU7 is a AVL unit with rich integration capabilities. It optionally embedds J1939 interface and Iridium connection module, provides 4G communication port for external devices.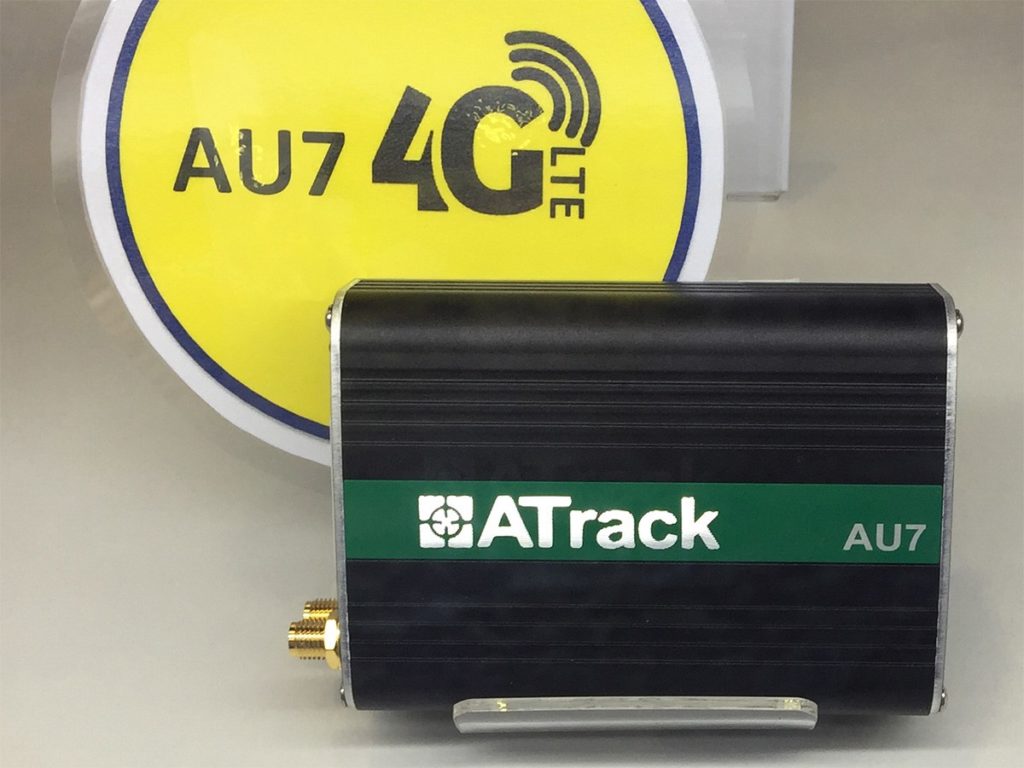 Through RS232 interface it supports connection of camera, RFID reader for driver identification or trailer ID. But probably the most useful possibility is connecting a "Solid-J" CANbus reader from Squarell technology company. This is one of the most powerful device to source the data from vehicle's interface on the market today and now it is fully compatible with ATrack.
"Squarell Technology has great expertise working with vehicle data, which has been built up over many years. We integrate our solutions with professional Telematics Service Providers and GPS Tracker manufacturers, like ATrack, to deliver a comprehensive range of tools for smart fleet analysis." – said Geoff Chapman, company's representative.
Another GPS tracker with HSPA support is an OBDII dongle called ATrack AX9. This is a redesigned and improved version of AX7 model with added support of SAE J1939 / FMS for trucks and external connections via 1-Wire, discrete and serial interfaces.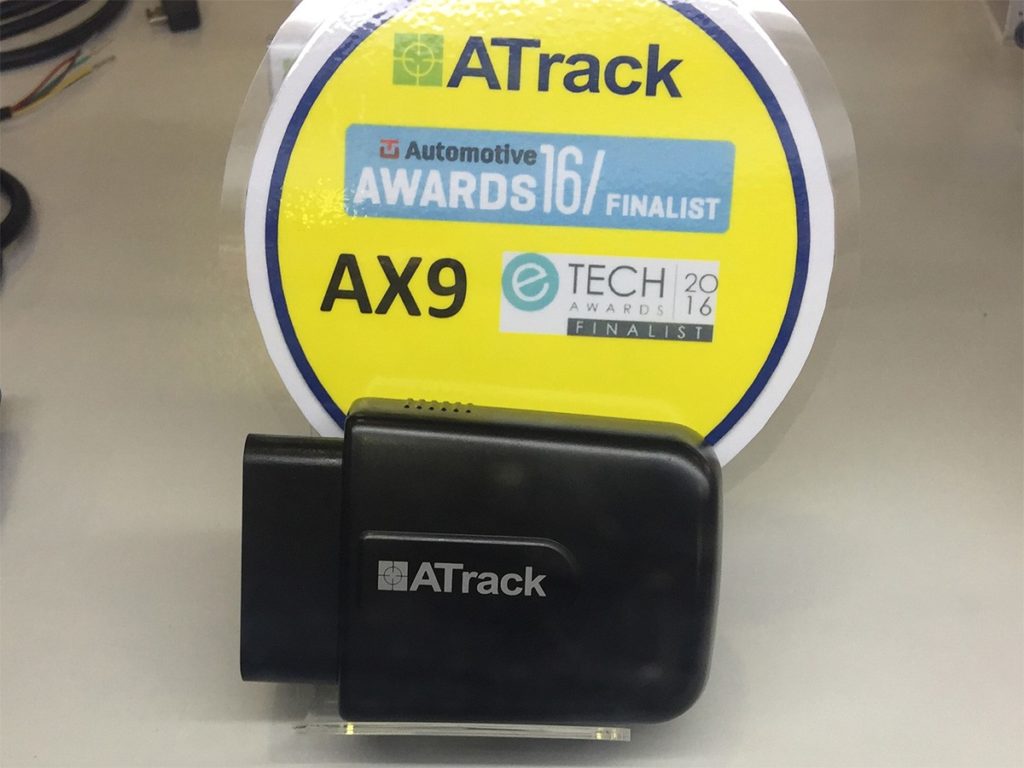 Daniel Chen from ATrack says: "Our current product list contains more than a dozen of devices for fleet management and asset tracking. All our newest devices support 3G and 4G, so our customers may not worry about 2G networks shutdown."