Samsung Connect Tag is a compact internet-enabled device designed to keep an eye on kids, pets and cherished items. It has a long battery life (up to 7 days without recharging) thanks to the use of narrowband network technology (NB-IoT, Cat.M1), a specially designed cellular communication standard for small data utilization, low power consumption and the ability to securely connect to the Internet for optimal location services. It is the first consumer device that takes the advantage of the narrowband technology.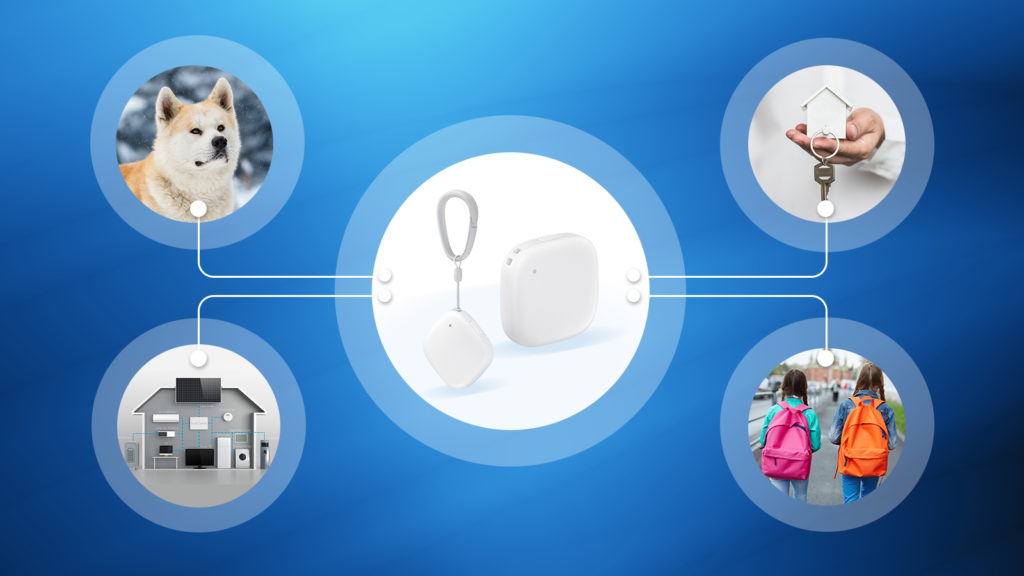 The Connect Tag works with GPS, Wi-Fi-based positioning and Cell ID for getting a more accurate location. The device is compatible with Samsung SmartThings ecosystem that allows it to work in conjunction with the user's smart home appliances (e.g. the user can set the geofence so that when he comes home the lights turn on automatically or the coffee machine starts working).
The square-shaped tag features a compact size: 4.2 x 4.2 cm wide and 1.2 cm thick, so it can be clipped on a smartphone, keys, kids' backpacks, or dog collars and it has IP68 protection class.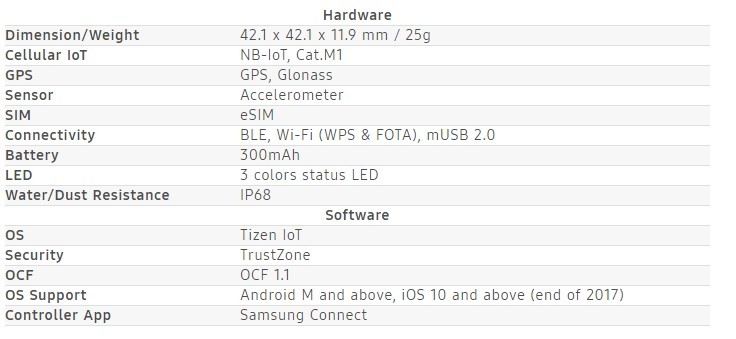 The Tag can be linked to a mobile app (for now it's Android only) to check the location and get periodic notifications and it can also connect to the Internet on its own.
Connect Tag was first presented at the Samsung Developer Conference 2017 on October 18-19 at Moscone Center in San Francisco, California, United States. South Korea will be the first country to get the Samsung Connect Tag with the rest of the world to follow.
What is your opinion about Samsung Connect Tag? Let us know what you think in the comments below.