Queclink, a prominent loT player in the North America Market, has announced its LTE CAT-M1 pioneers. The new GPS trackers are aimed at large-scale applications: fleet management, UBI, security & alarm monitoring, human, assets, vehicle tracking and logistics: supply chain management.
Why so much talk about CAT M1? The loT boom has inspired the industry players to provide the next generation of loT connectivity. So the two different standards have emerged: Cat M1 and NB-loT. Both cellular technologies are targeting the Internet of Things (IoT) or machine‑to‑machine (M2M) communications. Though, when it comes to the KPIs evaluation, CAT-M1 has a clear advantage over NB-loT in terms of coverage and power.
The first Queclink's CAT-M1 series: GL300MA, GV50MA, GV600MA are designed for asset as well as lone worker, pet, vehicle and trailer tracking. The company has also offered a bonus: all the new products are over the air upgradable to support AT&T or Verizon.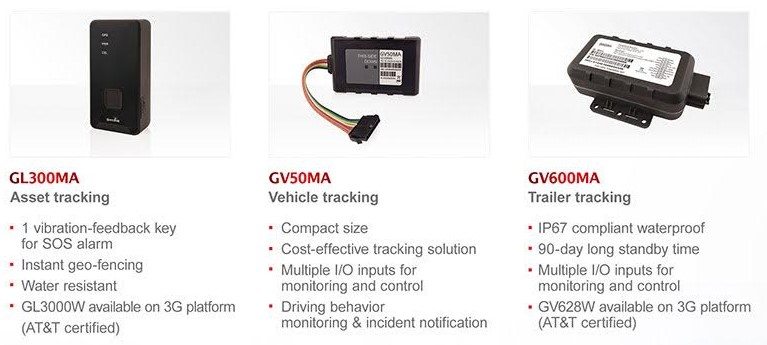 The company has suggested a fresh and wise solution. The CAT-M1 cellular technology support gives the novelties significant advantages over other LTE releases and 3G networks. For example, it offers longer battery life cycle and greater in‑building range and penetration, as compared to standard cellular technologies like 2G, 3G or LTE Cat 1.
As for the customers testing, The LTE CAT-M1 Series will debut during January 9-12, 2018 at the CES 2018, taking place in Las Vegas.