Mapbox announced the change in their billing policy. Core company's products: maps, search, and navigation — are charged according to the new pay-as-you-go model. First 50.000 map views, geocoding requests and direction requests are free of charge with the price of $0.50 for every additional 1000 views/requests. There is also a Commercial option destined for service providers with an additional fee of $499, as stated on company's official pricing web page.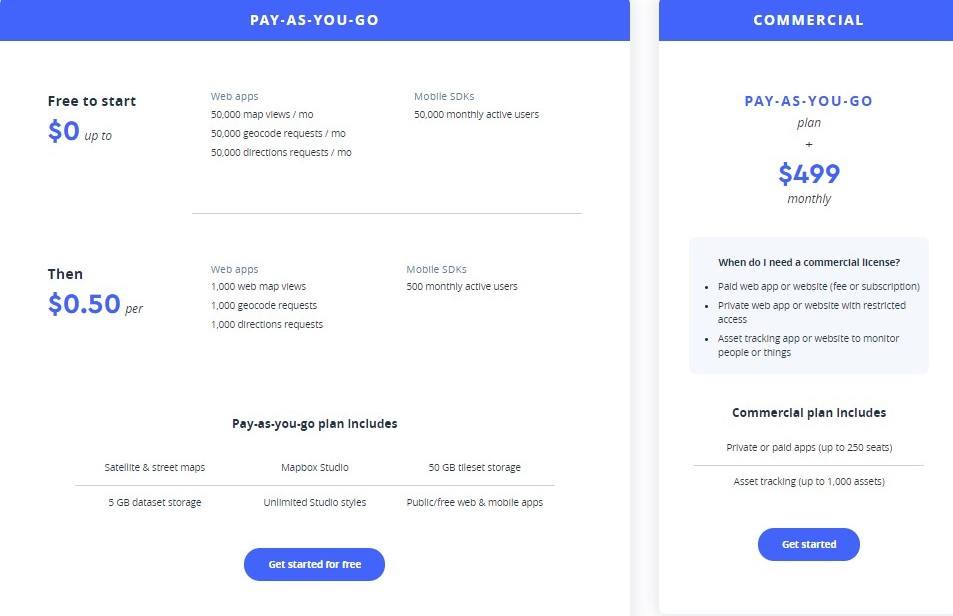 New pricing model is immediately available to all future Mapbox subscribers, and all the existing accounts will be transitioned automatically after September 30, 2017.
Have you tried Mapbox? Share your experience with us, leave a comment below.