Did you know that LPWAN devices consume about 300 times less energy than GSM? As the 2017 CES has come and gone, we know it. Plenty of LPWAN-enabled devices were presented in Vegas this year and we expect even more to come soon.
Ultra low power GPS trackers allow to track any non-powered assets such as containers, trailers, bicycles and more within up to several years. They do not require a SIM card, instead they utilise LPWA networks which already provide huge coverage in many countries, especially in the USA, Australia and Western Europe.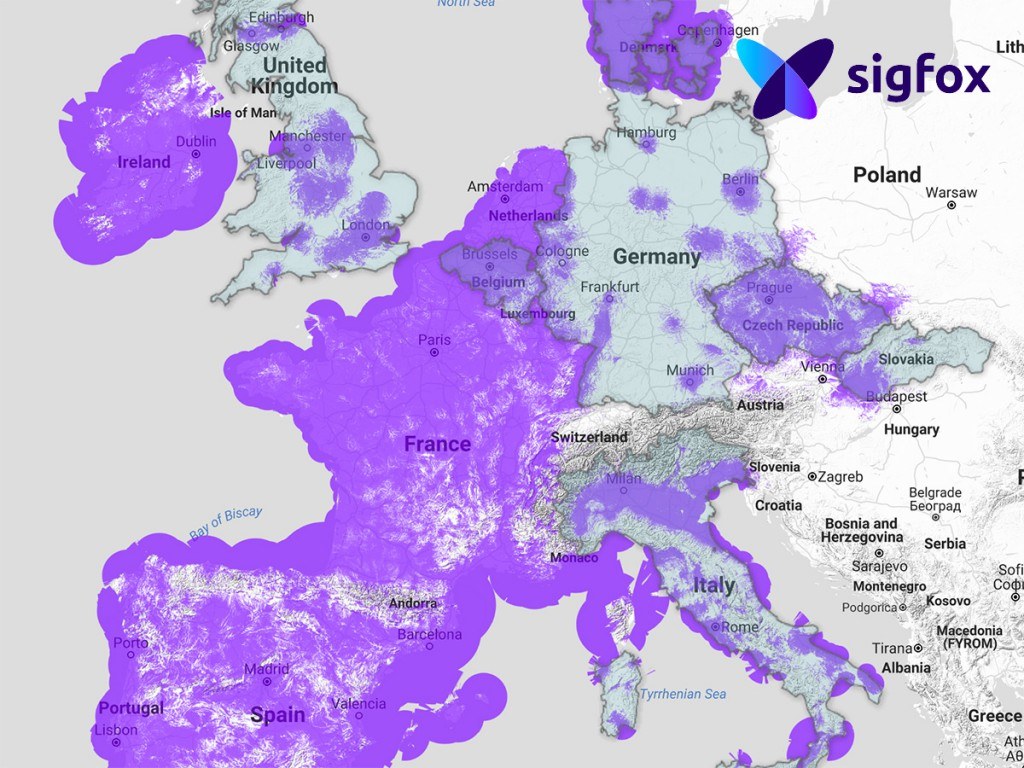 The applications of LPWAN trackers are similar to those GSM deices provide for powered assets: improving efficiency, managing risks and economical use of resources. The most demanded features include real-time locating, tracking history, security features (shake detection, virtual geofence, alert button), conditions monitoring (temperature, humidity) and spotlighting the equipment which is not get used enough.
The most successful networks, such as SIGFOX, offer great ecosystem allowing device makers, service providers and system integrators easily move into new IoT era and offer the innovative products. Here are the most promising locating devices.
TiFiz PRO from TICATAG is an asset GPS tracker with alert button and water resistant casing. It weights just 45g (1.59 oz) and powered with replaceable CR123 batteries for up to 12 months. This device will become commercially available in Q2/2017.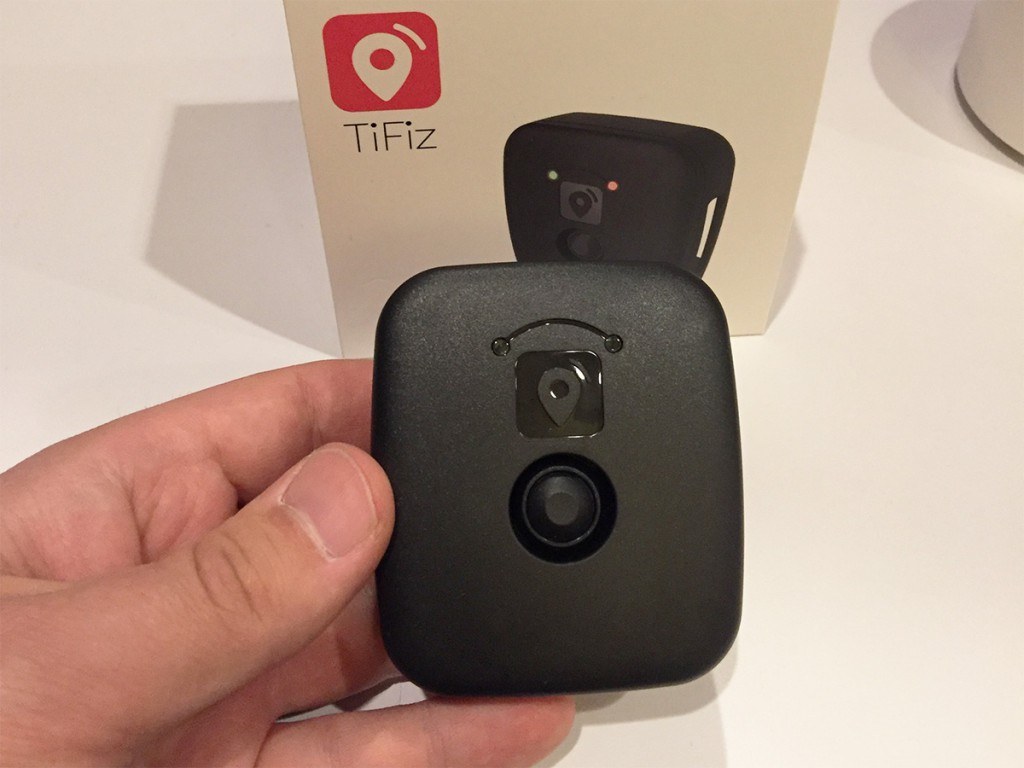 STICKNTRACK even more ruggedized tracker with claimed battery lifetime up to 10 years. Besides accurate GPS positioning it features temperature monitoring and BLE/NFC communication.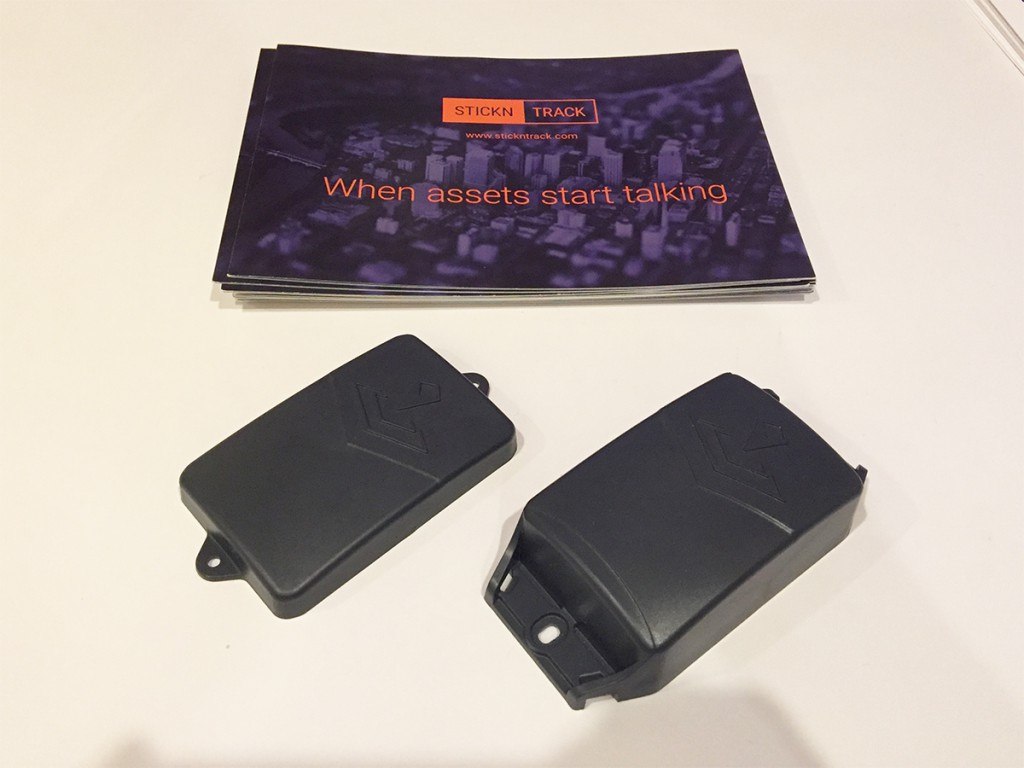 The multi-purpose GPS industrial button PUSH'N'GET by Symes let business customers use it according to their own specific requirements. It is a very durable, low-cost device with long range suits the needs of manufacturing and logistics companies. Besides the geolocation feature it has two buttons and multiple inputs for connecting external equipment.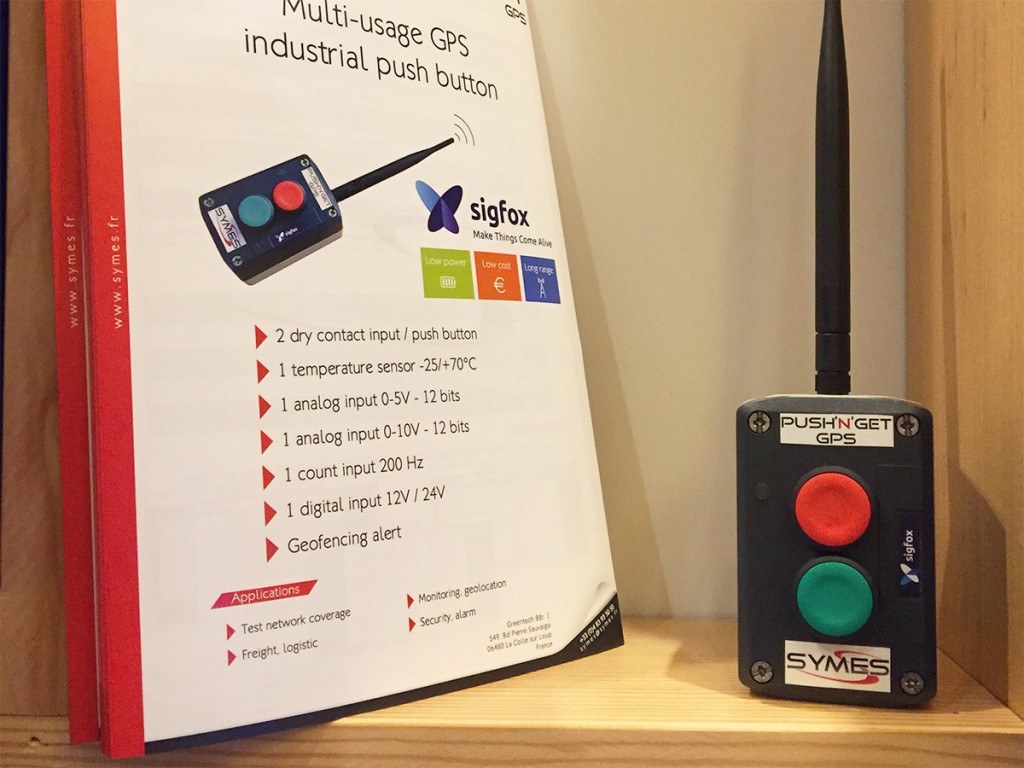 Numerous of other known makers and startups showcased LPWAN locators and their components at CES in January 2017.
It has become obvious that LPWA-enabled tracking devices have a great potential and will likely to fill up the gap between short-range Bluetooth tags and GSM/GNSS vehicle trackers soon. Portable asset locators with GSM module such as Queclink GL500 or GoSafe G626 still have chance to compete today, but as the young LPWAN technology is improving fast, they will lose preeminence. That is why some manufacturers of GPS/GSM trackers (e.g. Globalsat, Xirgo) have already started their experiments with LPWAN.