Most successful startups are rarely just about another brand new technology. Sometimes it represents a symbiosis of technical solutions. Crowd GPS bears precisely that heavy but promising tech-mixed cross. GPS and Bluetooth united together and supported by any smartphone today make this startup far-sighted and potentially successful.
It has been a long time since Bluetooth got version 4.0 and its not-intended use was found. Bet you know the Bluetooth as your pocket smart data and media transmitter, no problem with that. Learn more: it can also find nearby electronic devices which are numerous proximity tags that actively flooded the market. These little smart bluetooth-guys can detect its location on your smartphone (30 meters radius of action). Not bad for a start. How can you use that geek-thing in the daily life? We are telling…
Proximity tags. Conquering your needs
Making your things safe is a proximity tags domestic use. Leaving home, you will never forget your keys, wallet or other valuable things. Tags are connected to the smartphone's Bluetooth-module and require special mobile app. When the distance exceeds the signal radius (approximately 30 meters) – BAM! and the application shoots a push-notification, the tracker starts beeping. Missed the notification anyway? Never mind! The app will show you the place you need to go back to (the point where the connection has been lost).

Crowd GPS commercial use is a story that has not been almost started. Advertising projects were the trial shots – Google Nearby and Apple iBeacon. But it did not go further because users had met the annoying ads with a fit of rage. The idea was uprooted.
Tags working with Bluetooth LE technology are small and comparable to a large coin or a key ring. Despite the size, it can work about half a year or longer using only a tablet-shaped battery. Furthermore, the tags do not exhaust your pocket – $ 15-25 for a device with no service fee. Looks like the jackpot, right?!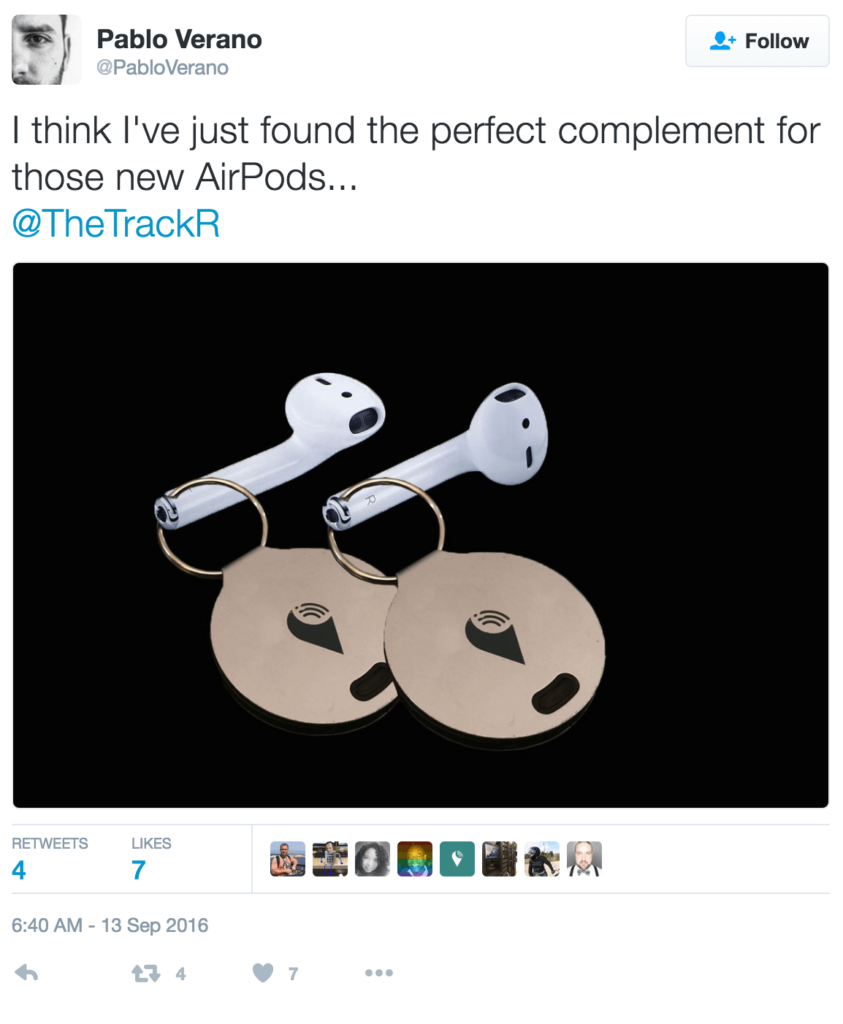 Suchwise, proximity tags business segment has been abundantly occupied. As we mentioned before, one technology is not enough to make the business 100% successful. Crowdsourcing has led a push for the project and brought to life its commercial viability.
Crowd GPS: twist up to success
A genius idea to combine bluetooth-tag users in one community has made it possible to abandon the 30-meter radius of action. The mobile app is connected to a shared server now. So if you lose 30-meter connection radius, other bluetooth-tags community members can pick up the signal getting into that radius. Thus, you open the mobile app and see the point where the signal was detected for the last time. Kind of social network as a mutual benefit fund.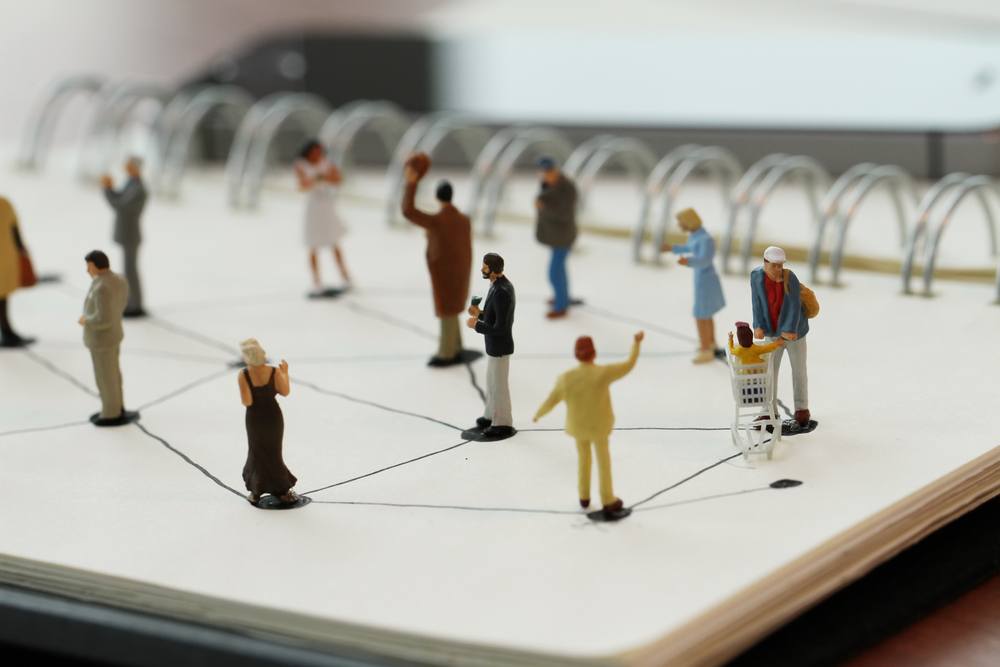 Technically, the system allows to track not only stationary objects like lost keys in the park but e.g. cars. Let us imagine: a bluetooth tag in the glove box but your wife's car is in the parking lot that's hard to find. A smartphone of any app owner around help you to get the exact car location.
The accuracy is determined by the smartphone's GPS-receiver capability and Bluetooth radius. Practically, 20-30 meters. Oh, we forgot – beep signal that makes it possible to search small objects at grass, for example. Nice!
The more people around,
the more extensive coverage you get
CrowdGPS efficiency depends on the number of users. The more registered users passing by BLE-tag equipped object, the more accurate information of its location you get on your smartphone.
According to the source, to cover such a large city like Los Angeles (nearly 4 million citizens), 12-13 thousand service active users are needed. Another important factor is a density distribution. Areas with low traffic flow limit the coverage – take a note of this.
It may be assumed that the intense competition among the Crowd GPS tracking services does not allow them to establish a roaming information exchange. It follows that success of a particular project depends on the marketing budget and the volume of investments in the exterior design, advertising, etc.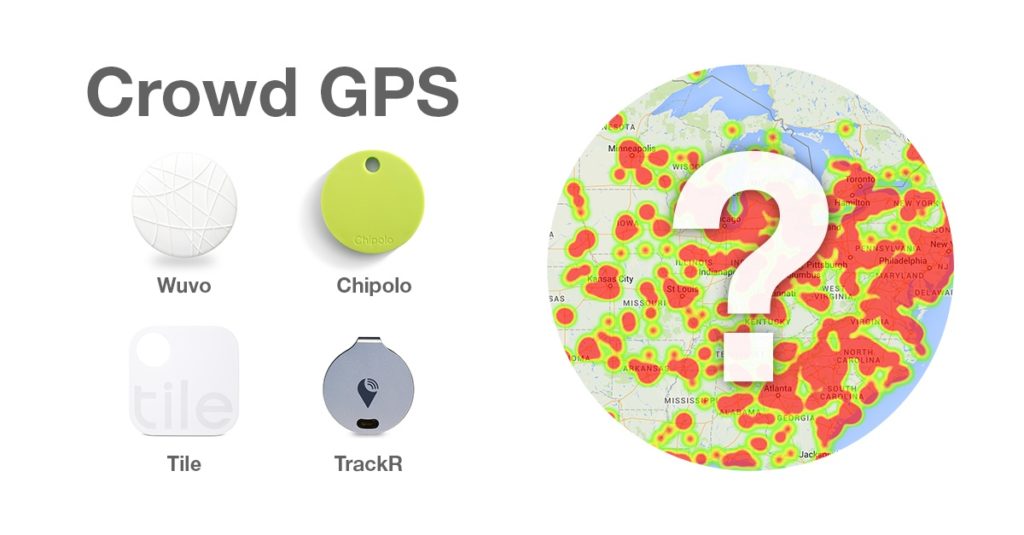 The best-known players in this market are Tile, Trackr и Chipolo. They are the most hyped. The point is…companies should actively spend money on advertising in an attempt to capture the customer's attention. Such policy makes it possible to maximize the coverage area.
Let us dwell on another part of the business – bluetooth-tags sale. A subscriber base is not provided here, so feed your business by selling the devices. Users buy new tags – your business is on air. Moreover, you should understand that the customer who bought one tag, likely continue buying the next ones of the same brand. Struggling biz – should be careful of any part of it.
CrowdGPS tags in action
What are the distinctive merits of CrowdGPS tags? First of all, it is small and has long battery life. That makes the devices valuable and wanted for different daily living needs (searching your valuables, as we said). But what are the restrictions? What application areas the tags do not cover?
For a more illustrative example, let's compare the technical aspects of the bluetooth tags with another popular gadgets for location monitoring – GPS trackers.
| | | |
| --- | --- | --- |
|   | Crowd GPS | GPS / GSM |
| Operation | Attached to the smartphone | Independent device |
| Coverage (real-time search) | Places with high traffic and internet access | GSM network coverage |
| History | Points | Points and tracks |
| Optional functionality (depends on the model) | Beep signal (local search) Remote control for selfie | Temperature control, SOS- button,  detached alert |
| Size and weight | Small | Medium |
| Battery life* | 6 months or more | Up to 1 month |
| Cost | $10-25 | $50-100 |
| Service fee | No | Yes |
* at a comparable position update rate
Draw the conclusions – GPS trackers got a gold medal on technical side. CrowdGPS tags can not track the object all the time and obtain additional telemetry. Nevertheless, the tags are stealth, has low cost and require no maintenance fee – win the cup here.
CrowdGPS tags are really useful for daydreamers who always mislay things – wallets, keys etc. You can also find your suitcase accidentally left at the airport – thanks to little bluetooth-buddies.
Cases that require enhanced security and reliable continuous monitoring, for example, anti-theft car protection, business fleet management and mobile employees control – you better rely on GPS-trackers.