The oil market collapse, lasting from the middle of 2014, knocked down crude oil prices to the level of 30-35 USD (Brent) this January, and discussions about the necessity of fuel consumption management earn a new lease of life.
There are many reasons why control of fuel supply for fleets is still more than actual, however, the most vivid illustration is here: fuel prices don't want to lose ground too fast, as we all want.
During the last 18 months, crude oil lost 75 percent of its price, thus fuel prices graphics don't look correlated enough in different countries.
This situation is very interesting in the United States. With a small spread in values, the gasoline price fell as the black gold quotations. Now the gas cost offers are being arranged between $1.5 per gallon in Oklahoma and $2.7 per gallon in California. A price was higher up to 30-40 percents in July of 2014.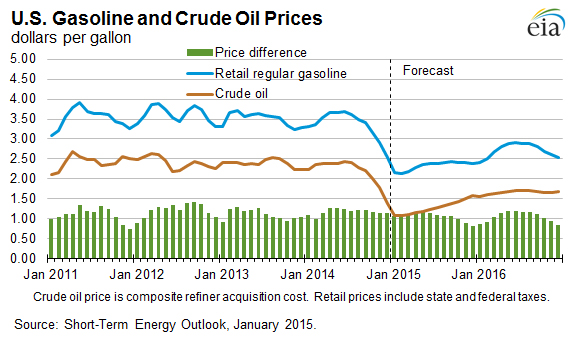 It is just about the same deal in Canada, where a liter of petrol had been priced 140-150 Canadian cents during the most time in 2014. Now the fuel price is 95-105 cents per liter. It is the same 30-40 percents fall, as we see.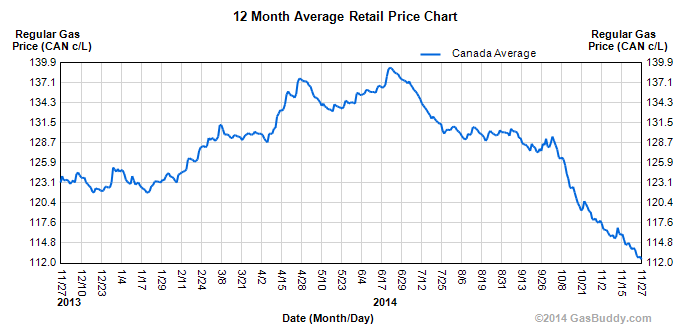 Now, where is another half (30-35 percents) of the 'oil slump discount'? It seems to cover recession expenses of oilers, who are compelled to corporate downsizing. More taxes for governments and more margin for fuel station. If you would find it unfair, just look into the Russian petrol market, that shows the 'amazing constancy' in the face of the full-scale economic meltdown.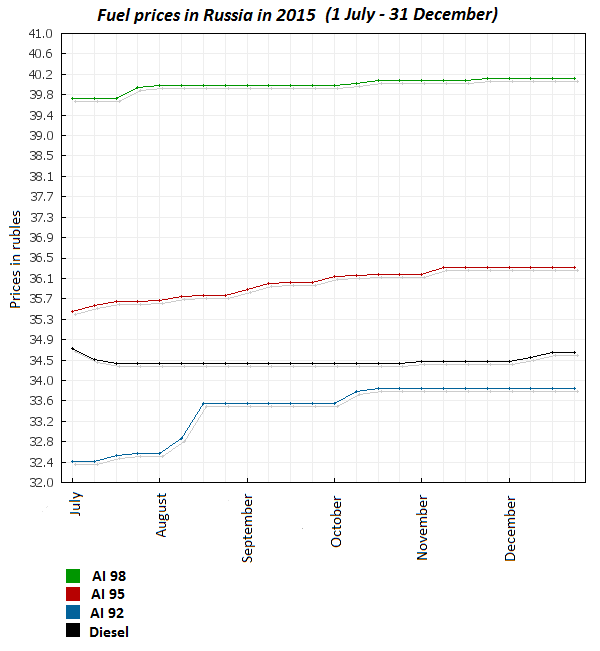 Oilers, who lost their power during the last year, can't gain the revenge, but they still want to get its half at least. It means that fuel will not be gratuitous whatever the oil prices might go down. And the control of this resource is vital for any kind of business that works with transportation and logistics.
According to Berg Insight report, the statistics of Fleet Management Systems installed base tell us that the industry is not losing momentum. Forecast for 2016 is 5.9 millions of units in North America and 2.8 millions in Latin America with 4.3 and 2.1 millions of devices in 2014.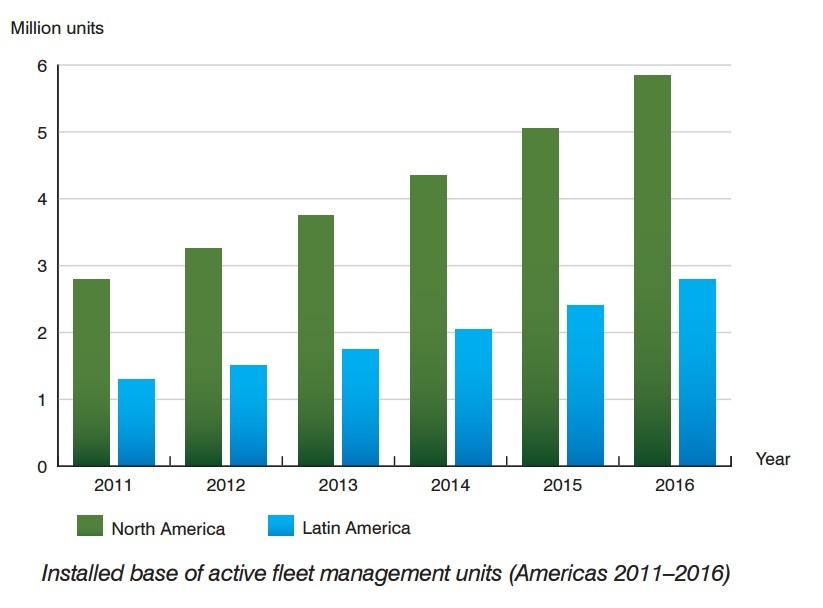 Does it mean that managers still prefer to be aware their fuel expenses and it is not a "bundle effect", when fleet management companies deal everything they have in one box for their customers?
"The sales are at a consistently high level in the CIS and EU. There has been a three-fold drop in oil prices, but the retail price of fuel decreased only by 10-15%." – said Stanislav Maksimov, Head of international sales of Omnicomm.
"A huge amount of fuel was consumed and is continuously consumed by the mining sector, by transport enterprises. With proper organization of business any consumption needs to be optimized.
"Respectively, both our complex solution for fuel monitoring and our fuel monitoring equipment are in steady demand. The competition within Europe has somewhat increased, but we are happy for that fact, because thanks to healthy competitive environment the clients always choose the best offer on the market. We have things to work on and we try to justify the trust of our partners around the world.
"The tendency of the drivers NOT to save fuel and to drive carelessly speeding up, only further increases with the knowledge that the gasoline prices are low."
As practical experience shows, fleet expenses increase in those periods when fuel prices are low. To keep optimization of the fleet at an appropriate level, many fleet managers make a decision to apply special high quality fuel monitoring systems right during such times.
Elena Denisenko, Country Head of Omnicomm Mexico, marked that their sales almost had doubled last year in comparison with the preceding year, when fuel prices had been much higher:
"Despite all the instabilities and cataclysms in the world our business is doing stably fine. We see that the market is changing its trends, and in spite of this, our solutions are used successfully in various sectors around the world. And it is especially in LATAM that the breakthrough is vivid."
Other market players share this optimism at least because of increasing amount of cars sold last year. 2016 and 2017 may become the "glut years" for fleet vehicle, and more important, for "extra-equipped" vehicle markets also.
Share your opinions and forecasts about fuel prices in the comments below. Dive inside our Wiki to learn more about technical details of Fuel Management.