The WSC series took its start back in 1987 and come back with the advanced and demonstrative usage of GPS technologies this year. Everyone around the globe will have an opportunity to watch the World Solar Challenge event on a special mapping app embedded on the WSC official website.
Starting on Sunday this race among the best solar vehicles across Australia will be safe as never before. All the way from Darwin to Adelaide (almost 3000 kilometers) the raceway will be observed by the organizers using built-in GPS trackers installed to each solar concept car.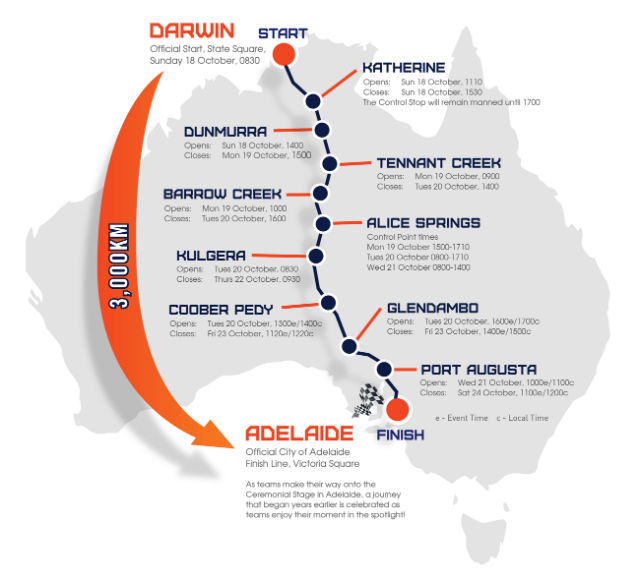 The geography of participants is quite impressive. Teams from more than 20 countries have just arrived to Australia to present their advanced "green" technologies embodied in the perfect hi-tech concepts.
The only chance to cover such a long distance without unexpected problems is using GPS navigation. The accurate location of each vehicle can help all the teams avoid weather storms and to plan the overnight stops correctly.
Also, the organizers will be able to see the exact location of each particular team anytime anywhere and record any violations of the rules.They can surely control the emergency situations on the highway where the cars will go as well as assist to the WSC participants.
International supporters from USA, Canada, England, Chili, Germany, Japan and many other countries will also be able to observe this seven days race live.
The observing application will start working on 18, October when the racers will switch their GPS systems and press an electrical "non-gas" pedal.