Everyone knows that TV channels have been using the special interactive infographics for many years. Often it is based on GPS technologies and it is more important during live reports, especially in sports programs.
French Channel+ used a special Trimaran's GeoRacing GPS tracking system to visualize the location of cars during rally racing Tour de Corses 2015 in October. As a result, the reports had the resounding success.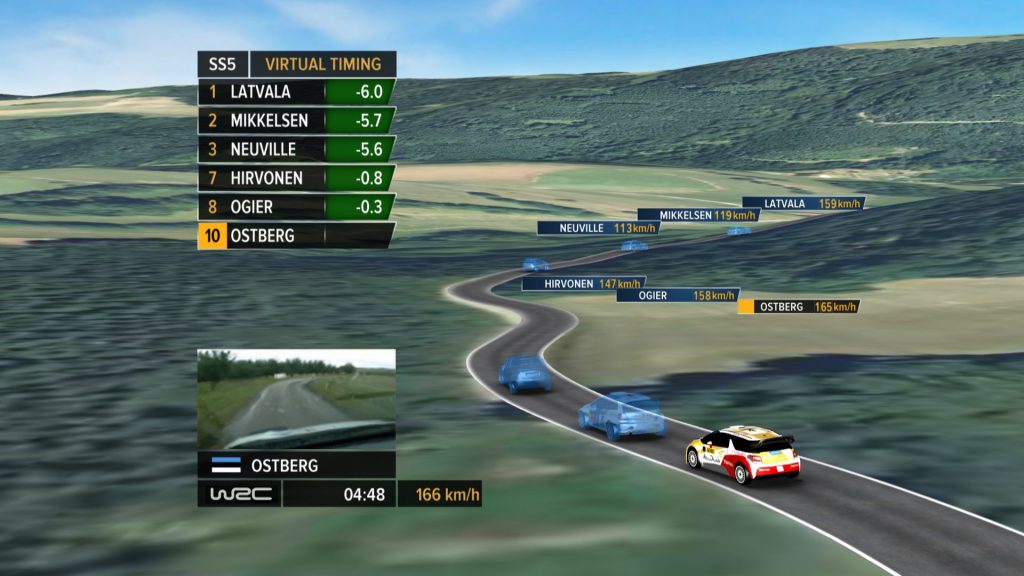 A few TV cameras with built-in GPS trackers were installed in rally cars and observing helicopters provided the information about speed and timing of each pro-drivers. Received data processed in real-time mode and then visualized in a simulated 3D model of the raceway with all its elevations and hairpin bends.
Nowadays, that type of 3D infographics is unaccustomed, but good GPS and internet connection is the one and only option needed for such reports. By the way, the 2D version of virtual live raceway can be used for mobile phones and tablets.
Of course, the GPS signals have to be transmitted as fast as possible to keep this multimedia content actual.