Teltonika, a leading world-famous GPS HW manufacturer, has recently showcased a unique solution for emergency services. Thanks to cooperating with a blockchain project, it literally opens new doors for ambulances, fire brigades and police.
Real-life example
The city of Olsztyn in Northern Poland is the first one in the world to successfully introduce the project for municipal emergency services by utilizing a combo of blockchain connection platforms SmartKey, dedicated mobile app, and Teltonika bestselling GPS tracker FMB920.
Thanks to this solution, now ambulance, police, and fire brigade vehicles can enter any closed city district or secure building swiftly without interference, waste of time, without a keyholder presence or their assistance, neighbors help or any kind of permission – simply by clicking a button in the app. This ensures timely emergency service arrival to the destination and, to some extent, saves people's lives or brings offenders to justice.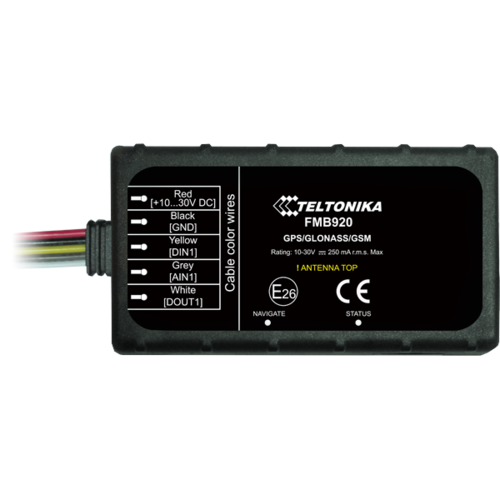 How the solution works
To make it work, Teltonika trackers have been mounted on every single one of emergency vehicles, closed district and private property barriers, gates, and building Intercom systems to track their location and control the corresponding locks via GPS device digital output. The remote command is sent from the mobile app through the decentralized blockchain Ethereum network. When a car approaches the gate, all a driver has to do to open it is to press an appropriate button on the smartphone.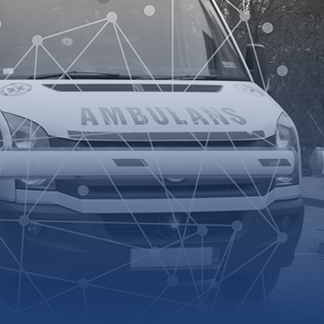 Why the blockchain then? The SmartKey has earned a reputation for itself by providing reliable tamper-proof data for complex smart contracts on any blockchain. Publicly viewable on it, smart contracts are immutable. Practically, their parameters or the specifics of a contract cannot be altered once deployed. That ensures unquestionable communication security.
The value of the solution
On one hand, boom barriers, automatic gates, and Intercoms systems may enhance neighborhood safety, protect property, and people's assets, but there is a dark side to it. On some occasions, it is a major concern and obstacle for ambulance, police, and fire brigade vehicles.
To provide an example, let's go through a few actual scenarios:
A person in need is too weak to answer an Intercom call and unlock the gate and/or entrance door (or does so with a significant delay). It is 2 a.m., neighbors asleep, and there is no one to help with access.
Frequently, an ambulance staff has a lot of heavy, delicate, and/or fragile medical equipment or stretchers to carry with which can weigh tens of kilograms. Because of the greater distance to a building, that causes delays. Moreover, running or tipping with a hefty load is not an option either.
A closed district or private development boom barriers close automatically after the pre-programmed period. An ambulance car with a patient onboard cannot leave its territory, because there is no one to open it, or people forget to do so due to the stressful situation, tiredness, or late hours.
But thanks to the inventive thinking outside the box, modern technologies, and constructive business partnership, it all remains in the past for people in this city. Hopefully, others will follow the lead not only in Poland, but in the rest of Europe too, or even further.
Blockchain technology has already applied in various scenarios related to transport telematics, including autonomous vehicles development, IoV, vehicle data frameworks, and secure vehicle connectivity. With further development of IoT, IoV, and a rise in vehicular connectivity, blockchain use-cases in telematics will become more widespread.
If you are interested in building up similar solutions and extend your business opportunities, you are welcome to utilize complete Navixy platform functionality together with a variety of Teltonika devices.
Feel free to join us on Facebook, Linkedin, and our community portal to stay updated on recent news and progress around telematics.