A new line of Galileosky devices, Galileosky 7 was announced at the beginning of the summer. These are very functional yet cost-effective devices — a perfect match of a new case, optimised components and built-in antennas. Our colleagues from Galileosky provided us with the most functional modification of the new line — Galileosky 7.0 Wi-Fi, so that we could fully appreciate new devices' qualities during the test. Here is what we have found.
It's small and easy to install
Thanks to the new body material (Galileosky decided to go with plastic instead of metal this time) the new devices are almost two times smaller than their predecessors yet they still have the original IP54 degree of protection. Compact and elegant — they also have NanoSim and internal antennas instead of external ones, thus making the installation way easier (including the hidden one) and eliminating the risk of wires damage.
One interface for every case
The new line is designed to satisfy the needs of a very functionality-demanding user. The tested model has 6 analog-discrete and frequency-impulse inputs and 4 transistor outputs that allow you to connect all the sensors and outer periphery that is needed.
It is notable how all the models of this new line stick to the principal idea of high functionality — even the Lite version has RS485 interface for working with CAN-bus. More advanced models have RS232, 1-Wire and a slot for microSD cards thus enabling any platform to receive the necessary information for creating reports and detecting states.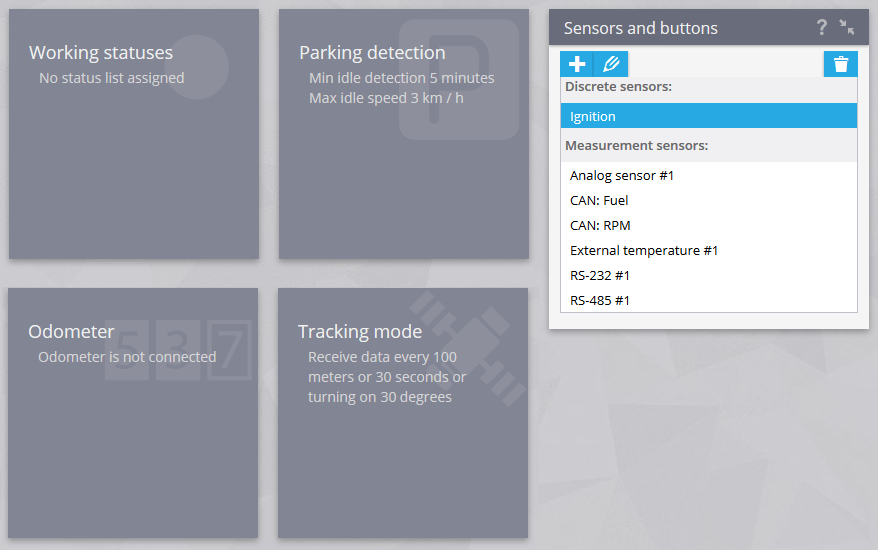 Choosing the data transmission channel
Galileosky 7.0 has a GSM/GPRS module SIM800C and apart from that there are modifications with actual 3G and Wi-Fi modules as well. This is a very smart move and a great offer for those users concerned with the efficiency and long-term success of their businesses. 3G module is essential for the countries that are facing the 2G network shutdown in the nearest future and using the Wi-Fi module can considerably reduce your traffic costs, these features are really handy if you want to optimise your expenses and be prepared for the future reality of telematics.
Easy Logic – programming made easy
Galileosky incorporated the new ideology into its line: the use of terminals is no longer limited to monitoring, the aspiration is to use them for different purposes, such as remote object management and other tasks. It's essential therefore to be able to use one device for various purposes since different branches of the same company require different functionality from the GPS tracker. One department might be interested in fuel accounting, another one may need temperature to be controlled during perishable goods transportation while the third department is concerned about the uninterrupted work of company's pumping equipment. And all these needs are to be met by the same device model. This is how it's achieved with the new line of Galileosky devices: users can independently add events and actions they need without firmware updating thanks to Easy Logic technology used in Galileosky terminals. This technology is based on an algorithm set by an installer and is appropriate for tasks of any complexity.
Let's take a particularly challenging task — you need to receive an alarm in case of refrigerator's "door open" event during the transportation of the goods that require a certain temperature regime to be maintained inside of the container and you need to have the total number of these "door open" events to be calculated for you as well. Using Easy Logic technology it will take you less than 20 minutes to solve this task with your custom algorithm and it would be an impossible goal to accomplish without this technology.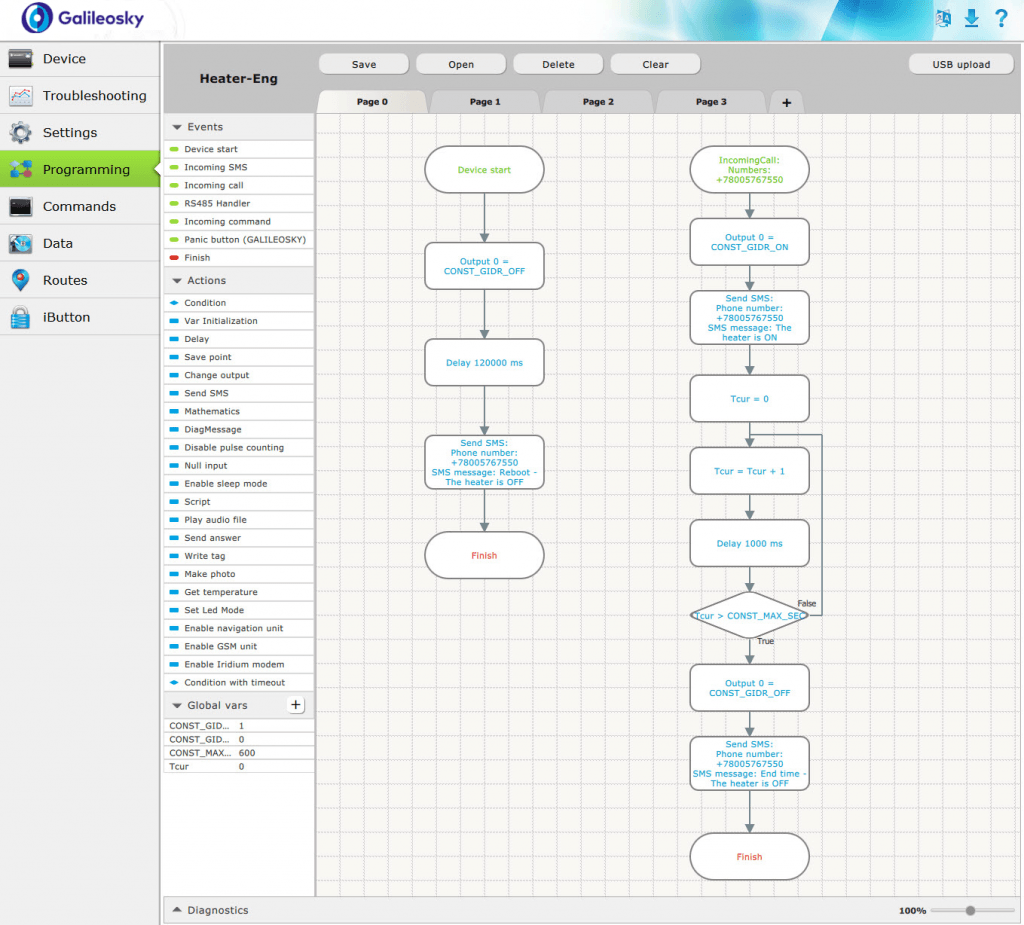 Easy Logic opens the door to the big IoT world for Galileosky terminals – using its advanced logic users can manage vastly different assets, the usage of the device is no longer limited to vehicles — it can be used in building automation and remote equipment management as well.
Easy setup
We used the "Configurator" service program to set our algorithm and some advanced settings in order to test device's functionality. The Configurator has a very intuitive interface and it allows you to easily configure the device remotely when in the area of cellular data transmission and is regularly updated. It took us very little time and we had no problems whatsoever accomplishing our goals using Navixy interactive widgets right in the Web Interface.

Tracks quality
But what interested (and, frankly, concerned) us was the quality of the tracks since we expected to have some negative effect as to tracks quality due to internal-antennas-only feature of the model. We set a tracking mode as follows: an update every 100 meters / 30 seconds / 30 degrees turn, placed the terminal under our car's dashboard and went for a trip. We were surprised to find our expectations to be wrong.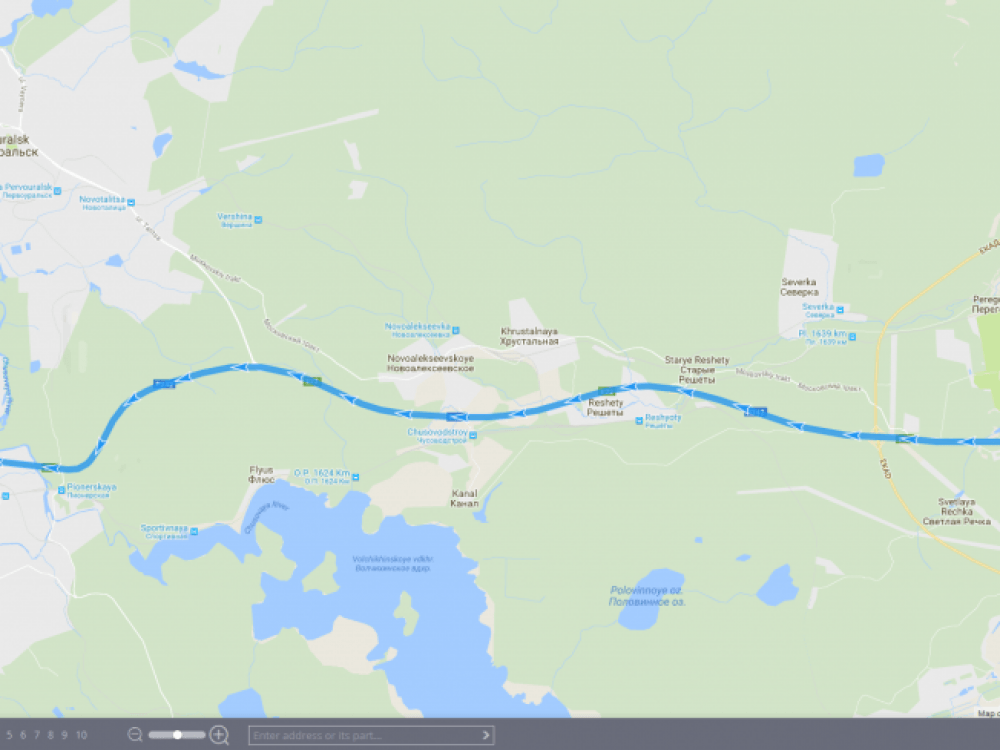 The Galileosky 7.0 Wi-Fi gave us a very accurate track route with smooth lines without gaps. The last 20 km were an additional test for the tracker – it worked without a sim card and we uploaded this part of the track via Wi-Fi in the office. We had no problems with that as you can see on the screenshot above.
| | |
| --- | --- |
| Specifications | Galileosky 7.0 WiFi |
| Case weight and quality | ★★★★ |
| Package set | ★★★ |
| Internal memory capacity | 16 МB |
| Built-in battery | 600mAh |
| Availability for micro-SD card | max 32 GB |
| Support of 3G | + |
| Support of Wi-Fi | + |
| Ingress Protection Rating | IP54 |
Pros:
Advanced "Easy logic" onboard scenarios
2 SIM cards, 3G support
WiFi optional
Internal antennas
Good tracks quality
Wide range of I/O interfaces
Cons:
Higher price (compared to budget models)
Less safe case (compared to the metal one)
Low level of water-protection
Summary
Tracks quality: 4.5 / 5
Functionality: 5 / 5
Price: 4 / 5
Galileosky 7.0 terminals are smaller and easier to install than their predecessors but what's remarkable is that the new line hasn't lost in functionality and/or in tracks quality. Various I/O together with Easy Logic technology make this line a perfect solution for big companies with multiple goals to accomplish with GPS tracking devices. The price is also very reasonable for such a sophisticated device: it starts from ~$110 for the simplest Lite modification that makes this new line a very attractive option to consider when you need an advanced terminal that has to do with almost every challenge.