Personal trackers are effective in different spheres: from mobile employee monitoring to cargo and animal tracking. Navixy integration experience shows that every manufacturer has at least one personal tracker in the line.
We got a personal GPS tracker Concox GT350 for the review. The device is one of the lightest and tiniest in the mass market. Let's have a look at it and put it to the test.
Appearance and setup
The model's bright spot is a vivid design. The manufacturer emphasized a combination of black and red metallic. The case has almost a matchbox size. It is made of plastic and does not have any dust or water protection. Thereby, the tracker with built-in backup battery weighs 26 grams.
On the front side there is only one operation status indicator. On the right are the USB port, ON / OFF and SOS control buttons. We noticed that ON / OFF slider button works irrationally. It is always in the ON position. If you need to switch on the device, you should turn the slider to OFF position. We think a standard switch would be more appropriate.
The device supply package includes everything you need: a GPS tracker, LB-01 800mAh battery that can work autonomously up to 8 hours in continuous tracking mode, USB charging cable, instruction manual and a neck strap.
Concox GT350 has a microSIM card. If the GSM connection is lost, tracks will be recorded in the internal memory 64MB. The device supports microSD card, so you can expand the memory. Also provided: a vibration sensor, microphone, A-GPS is also included according to the latest info from Concox.
The tracker can be set up via SMS commands, the manufacturer's application or the easiest way — via the monitoring system Navixy.
Tracks quality
For the action test, we fully charged the device and chose a continuous tracking mode for every 30 seconds. The device worked from one charge about half a day. Nice! Bad news – the indication is ambiguous and turns off after a certain period of time. Therefore, it is very difficult to determine in what operation state the tracker is now.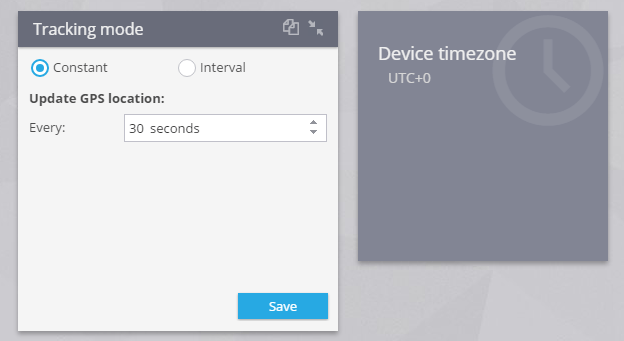 GT350 drew tracks better than its GPS colleagues. There are almost no cuts on turns – the default tracking by azimuth does the thing.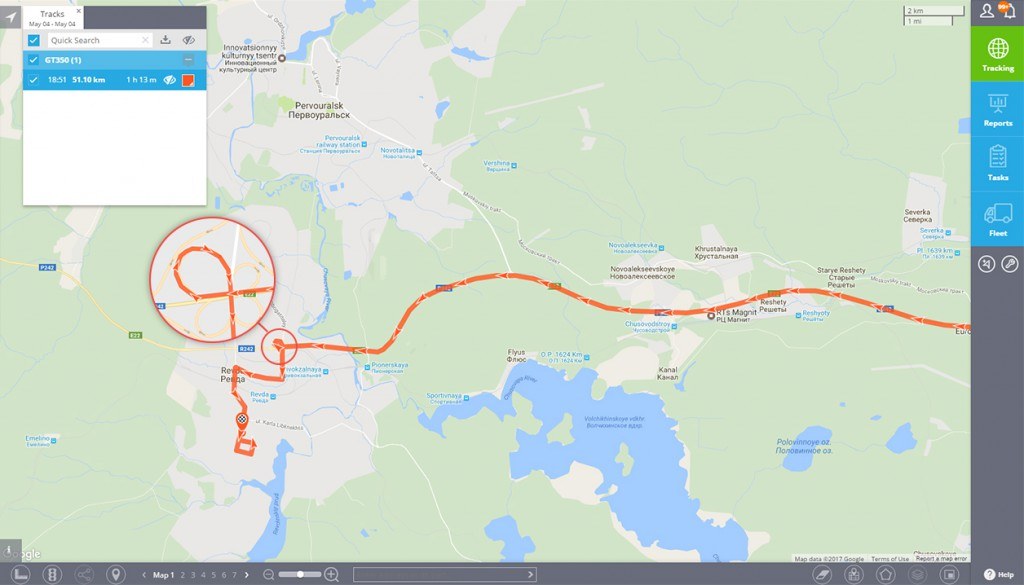 The situation is worse if you take a walk with Concox GT350. The GNSS signal is unstable and the track is not perfect as you can see on the screenshot.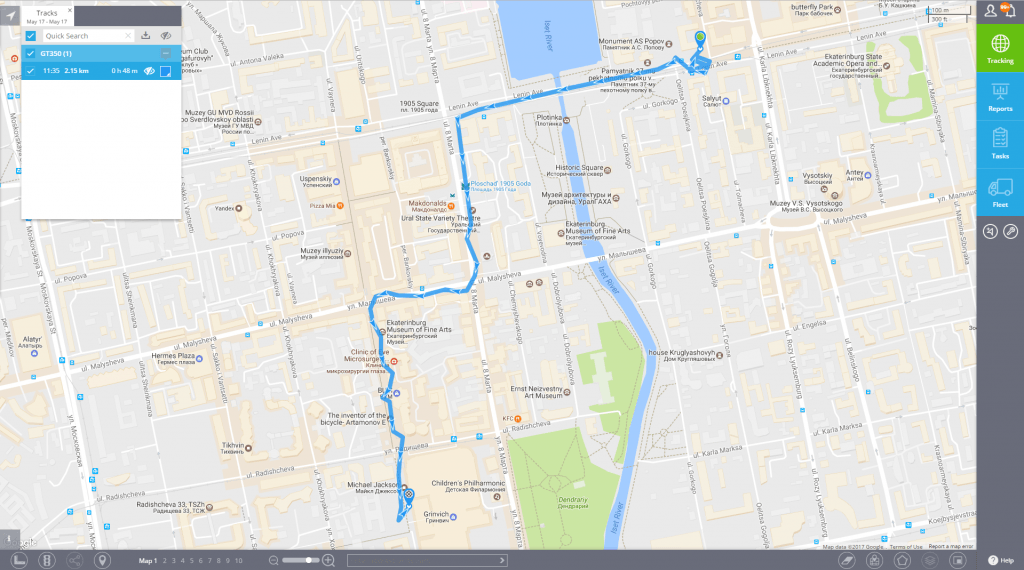 Summing up
Good-looking Concox GT350 costs around $45. We think it is a great combination of quality-price. The GPS tracker that you can use for field employee control. But it does not suit for pedestrians monitoring. On foot track might disappoint you. Unfortunately, the ergonomic imperfections of GT350 are the things we should accept here — I mean every time you should check whether the tracker is On or not. If the manufacturer can correct this shortcoming, the model will be more in demand.
| | |
| --- | --- |
| Parameter | Concox GT350 |
| GNSS module | MT3337 |
| Size and device casing quality | ★★★★★ |
| Supply package | ★★★★ |
| Internal memory | 64 MB |
| Built-in battery | LB-01 800mAh |
| microSD card support | up to 32GB |
| A-GPS | + |
| Ingress protection (IP) | – |
See also: Concox device catalogue