GPS tracker power supply has some ins and outs. Ignorance of these details may lead to unexpected results like damaging of AVL terminal and other vehicle devices, or even cause a fire.
There are some important things about GPS trackers power supply that you need to know.
Voltage range: 12V or 24V
The voltage range of AVL device must correlate with vehicle's board voltage. For sedans and light commercial vehicles the board voltage is usually 12V, while for larger vehicles, such as trucks, buses and tractors it is 24V. As a rule, most of GPS trackers for vehicles cover both voltage ranges (e.g. 8-36V), but not all. Don't forget to check this in device specifications before purchase.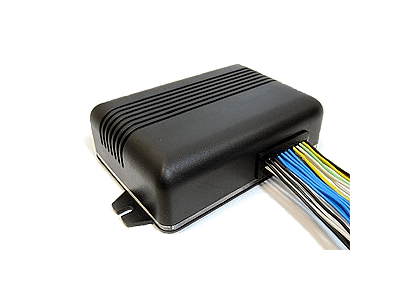 Protection from power surge
If your drivers use master battery ground switch or there are old vehicles in your fleet with threadbare electric wiring, you have to care more about protection from power surges. While high-end AVL devices have embedded protection modules, mid- end entry-level normally do not. By installing an extra surge protector you will protect your GPS tracker and other electronics from sudden voltage surges caused by malfunctions in automotive circuit.
Backup battery – for reliability
This necessary part of portable GPS trackers is also helpful for devices that are connected to vehicle circuit. While engine is switched off an AVL terminal usually uses an automobile battery until it would run down or when it is deinstalled by the owners or car thieves. In these cases a GPS device uses its own battery as a backup power source. Then the battery capacity may be a quality index for such devices. The average working time of regular AVL tracker's battery is 5-8 hours. Also bear in mind working temperature range of rechargeable batteries and necessity to replace them at least once in a couple of years.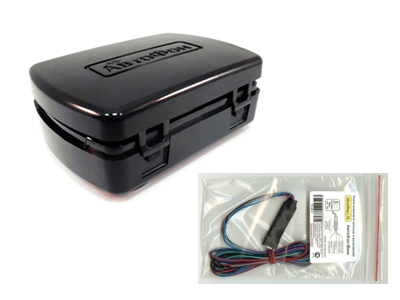 Sleeping mode: saves vehicle battery's power
In GPS tracking devices sleeping mode is used for two main purposes: (1) for "clearing" tracks from occasional locations during parking time due to small GPS inaccuracies and (2) for "smart" power consumption when vehicle is not in use. When device enters a sleep mode, its GNSS and/or GSM module goes off, device stops updating its location and consumes less power from vehicle's battery. Simple devices have only a basic power saving mode while more featured devices provide advanced scenarios, e.g. adjustable motion detection algorithms and multiple levels for power consumption.